A student has slammed the 'disgusting' punishment given to a campus thug who broke her nose and then allegedly bragged about being 'Sheffield's most wanted.'
Graduate Meg McGrath she is 'insulted' that her attacker has been ordered to write an apology letter after headbutting her in the face during a night out in March.
She is furious at the response from Sheffield University, claiming that they hand out harsher punishments to people for plagiarising.
Meg has been left with a deviated septum which has required surgery and says she will need another operation in December.
She also has a scar and is unable to breathe through one nostril.
Yet despite this, no charges were brought against her attacker who allegedly bragged on social media about being 'Sheffield's most wanted'.
The student was given a police caution, told to write an apology letter and attend an alcohol awareness course.
The 22-year-old victim has now set up a petition urging universities to take violence more seriously, claiming she 'wouldn't recommend' people seeking justice through a university.
A University of Sheffield spokesperson said the 'distressing' incident was considered a serious matter by the university and they are 'committed to learning lessons' from this experience.
Meg, originally from Banstead, Surrey, said: "It's disgusting. Dealing with an assault this leniently gives off the message that it's not important.
"I want to share just how incredibly disappointing, frustrating and inadequate the university's disciplinary process has been while dealing with the student that assaulted me.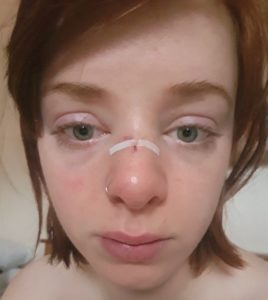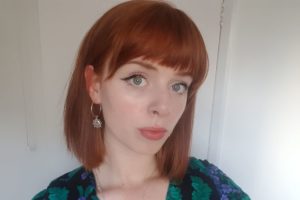 As a result, I wouldn't currently recommend people seeking justice through the university.
"Many female students from different universities have said they have experienced the same thing since I've spoken publicly.
"I've now set up a petition which has received more than 5,000 signatures.
"Universities need to take responsibility for what happens on their campus and the type of graduates leaving their institution."
On March 11 Meg attended a club night with friends when she spotted a group of shirtless men covering in paint.
Intrigued, she asked one of them why they were painted and the man reportedly snatched her drink out of her hand and threw it over her.
As Meg chased him with security in tow, the student reportedly turned and head-butted the bridge of her nose, breaking it.
Meg said: "I had just arrived at the Students' Union and we noticed there was a group of topless men with different colours painted on them.
Page View:333 Site View: 574564