The Labour Party National Chairman, Hon. Barr. Julius Abure inaugurated the first diaspora Nigeria Labour Party United Kingdom and Executives as the party has also begun a membership registration.
The Nigeria Labour Party UK will be headed by Chief Matthew Daniel as the Party Chairman followed by his deputy, Mayor Olalekan Ajibola who is the Co-Founder/CEO FancyTV Channel UK.
Other members of the Executives of the NLP-UK are:
By Colin Martins.
The Nigeria Labour Party- UK has five zonal officers overseeing each of Nigeria's diaspora political zones and a regional coordinator for each of the 36 states.
The meeting was scheduled for 7 o'clock, it was a glorious night as the host Femi Shoyeju led the audience through the night. The theatre is famous throughout Enfield and wider North London for providing high quality and varied entertainment. Mayor Olalekan, the owner of FancyTV Channel UK. Forward ever, backwards never was the chant that bellowed through the Millfield Theatre London. All voices, both male and female joined in on the chant and most importantly all tribal voices could be heard. This is a positive sentiment that should be shared nationwide and is by the people of the country as more and more glances lean towards Peter Obi.
At the inauguration in Millfield Theatre, London, Hon. Barr. Julius Abure who is the national chairman of the Nigerian Labour Party called for patience as Nigeria seeks to appoint Peter Obi as the sixteenth president of Nigeria. The chairman of the Labour Party had this to say "Peter Obi is the favourite for the elections in 2023, he brings the nation together. His policies are exactly what the country needs at this particular time. He brings the nation together with the kind of leadership that has never been seen before".
He said Nigerians were expecting nothing short of established standards by the Independent National Electoral Commission (INEC).
He also alleged plans by unnamed political parties to rig the elections but said his party will stand against any effort to truncate the vote.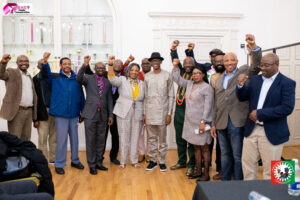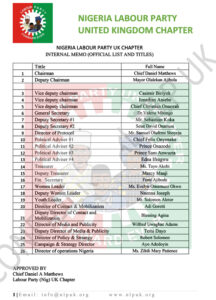 Doctor Michael Chukwuchekwu claimed that if Peter Obi did not win the elections in 2023 that it would spell the end for the Nigerian Labor Party. He said "I am that confident that Peter Obi will be the new president of Nigeria, he is the man of the people and he brings the whole nation together. Everybody despite background, gender and age is following him.
Obviously with Nigeria being an underdeveloped country, there will be serious thought in trying to tackle industrial revolution; tackling election fraud that has plagued the country since its beginning; Conflict between farmers and herders; armed banditry; police brutality. Necessary measures are needed to navigate these challenges. Despite all of this Julius Abure feels that Peter Obi is the man that will lead Nigeria into better days. He said "Peter Obi is the only presidential candidate who has the political character, the capacity and the pedigree to change the political narrative in Nigeria. In spite of the challenges we have. One of the major challenges we have is, we have no role models today in the political space. In the first republic we have a plethora of leaders you can look up to as role models people like Awolowo, Nnamdu Azikiwe, Tony Anahoro, Balewa, Sultan of Sokoto. But today in the political space, there is no one person you can say you want to emulate except Peter Obi". Surely now the APC and PDP will have to put up a strong fight to come out on top of the 2023 Nigerian elections
Speakers in attendance are: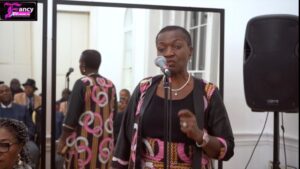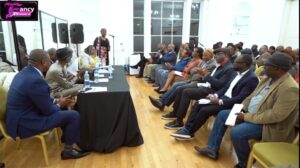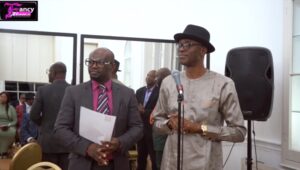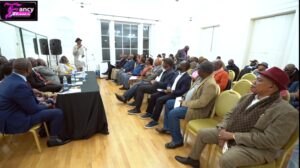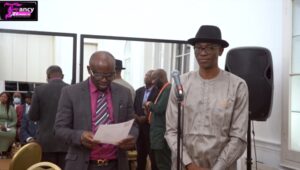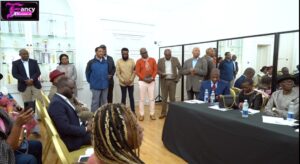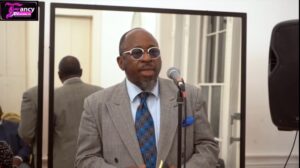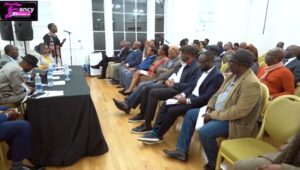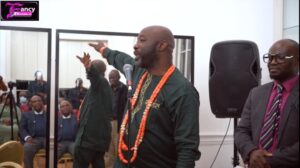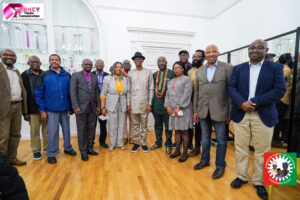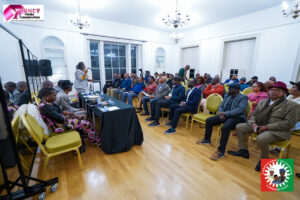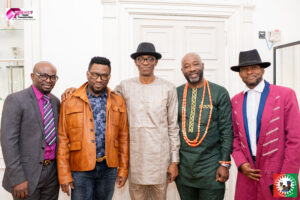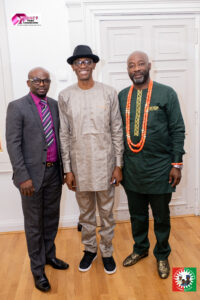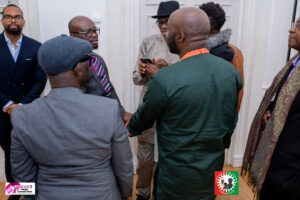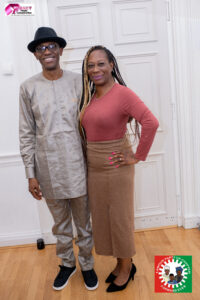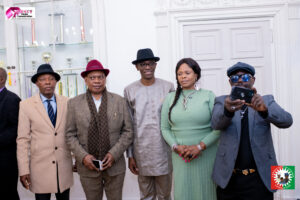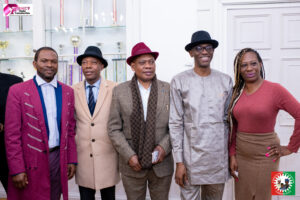 Page View:1625 Site View: 574590