Friday,  23rd September 2022 marks the 4th edition of EPRA, Leadership and Entrepreneurial Awards founded by Fancy TV Channel UK. The event was held at Regency Banqueting Suite London. The evening sets out to celebrate the outstanding leaders and remarkable organisations, which have shown exemplary leadership core values, norms, characteristics and continuing commitment to leadership excellence. The award were given in merit in the areas including; Humanitarian Services, Community Impact, Entrepreneurial, Leadership Excellence, Film Industry, Community contribution, Personal development, among others.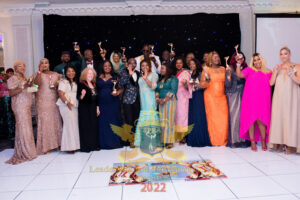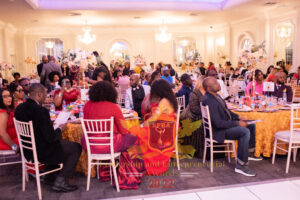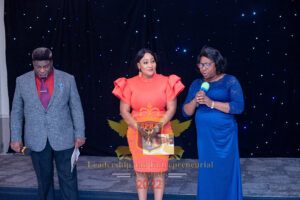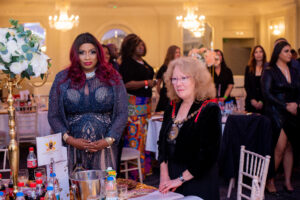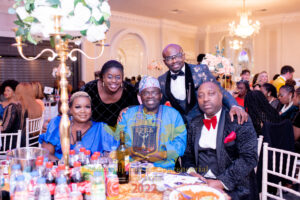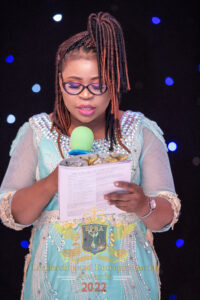 As a chief host, I feel delighted to welcome you to the 2nd edition of EPRA, Leadership and Entrepreneurial Awards 2018. I consider it important to express gratitude to God Almighty for such a grace to host the 2nd edition. The privileges of life and continuity deserve recognition because attempts to host similar event in other climes could not be sustained beyond a year.
You may recollect that I stated last year that the aspiration for the event was a product of deep personal reflections that certain categories of unsung individuals deserve to be publicly honoured.
Consequently, the management of Fancy TV Channel UK convinced that the aspiration was worthy of support by organizing the maiden edition in 2017. The awards ceremony set out to accord due recognition to such crop of leaders and entrepreneurs considered the best in terms of exemplary leadership core values, norms, characteristics and continuing commitment to encouraging excellence.
There is no doubt that the spirit behind our gathering tonight is a trail blazer and diversity conscious initiatives with the intent to mentor and inspire young growing as well as future entrepreneurs and leaders by celebrating the unsung selected icons in the society.
The uniqueness of EPRA awards is to recognize leaders with distinct intellect; leaders who are ready to groom followers; leaders favourably disposed to transferring knowledge and power to followers as well as leaders with selfless intent to equip the younger generations for green economy.
EPRA event is a night to celebrate academic achievement, success stories of leaders and entrepreneurial ventures. It is important to also reiterate that the event is an all-encompassing event, best regarded as a clarion call to serving humanity and not exclusive to either socio-political, economic, sports, or academic endeavour.
At this junction, I think it will be of interest to let you know that all proceeds from the award will be deployed to Fancy Foundation Acquisition Skills.
In conclusion, it is my pleasure to congratulate all the notable awardees and invited guests from home and abroad to EPRA 2018. Your presence remains not only a testimonial support to the spirit associated with the ceremony; it's will equally add glamour and beautification to the occasion.
I wish you all success and memorable evening.
Thanks and God bless.
Tayo Akobi JP. MSc MA PGd Adv. Dip BEd.
Founder/Director Fancy TV Channel UK.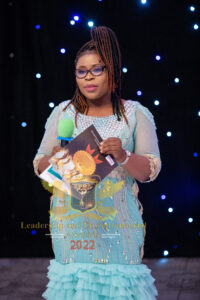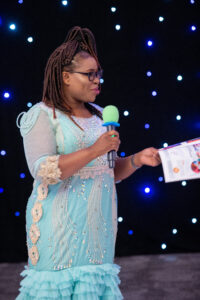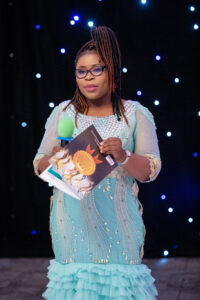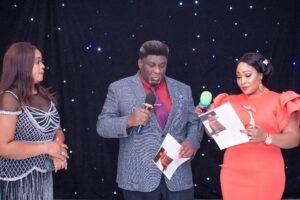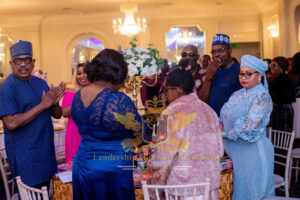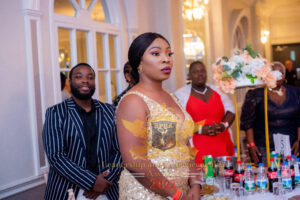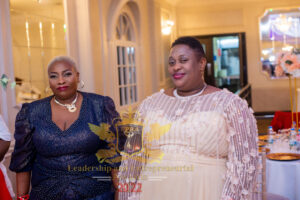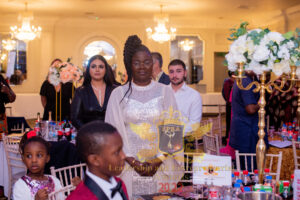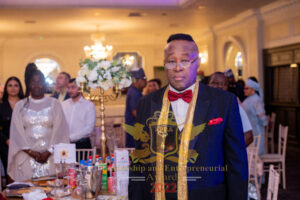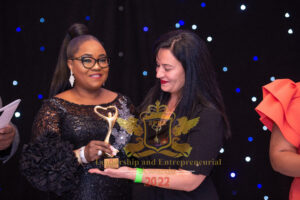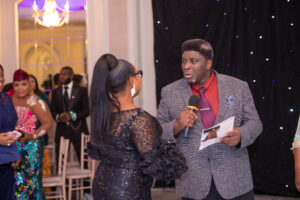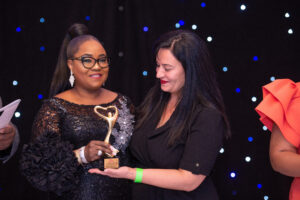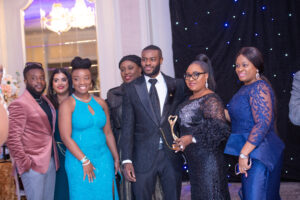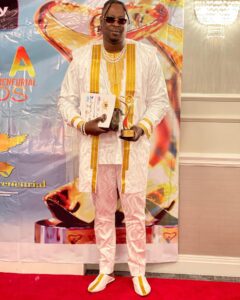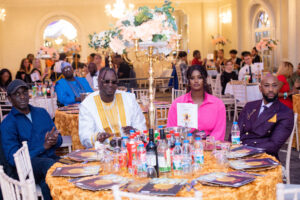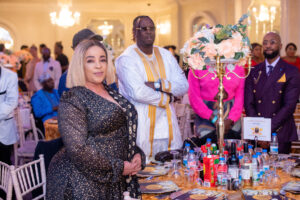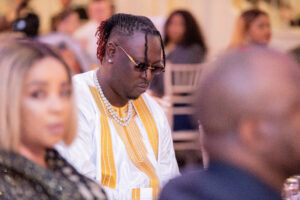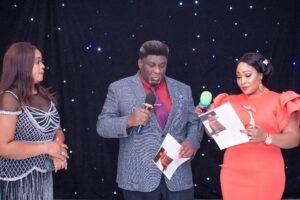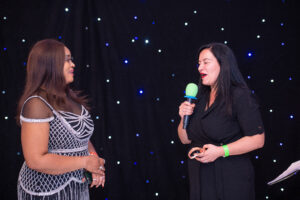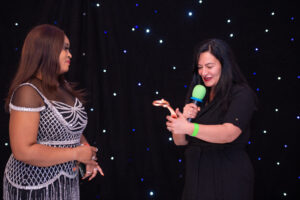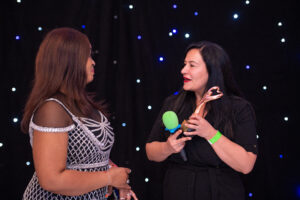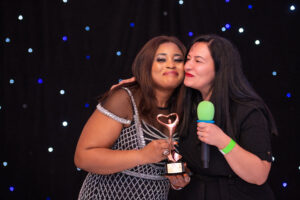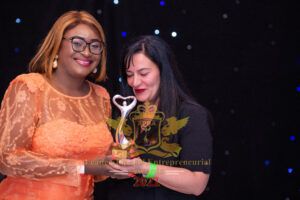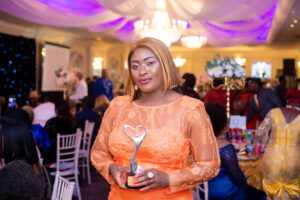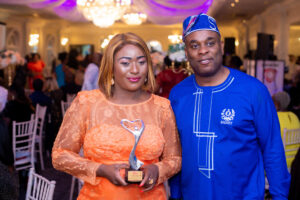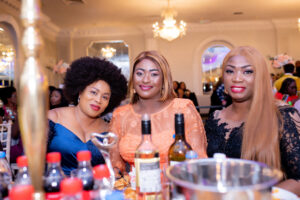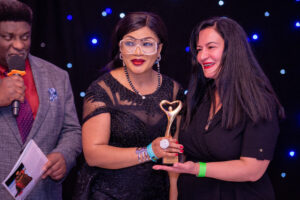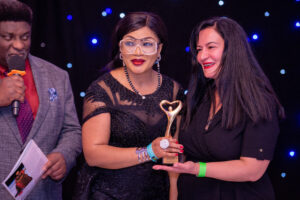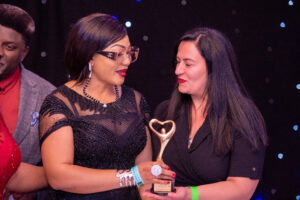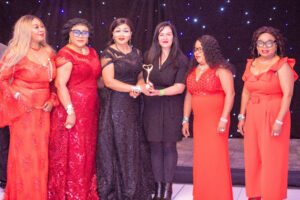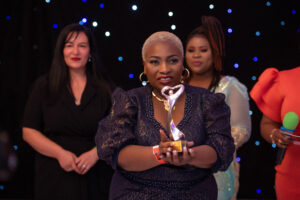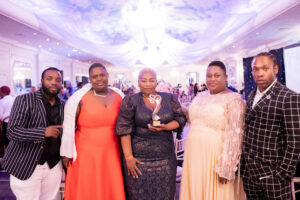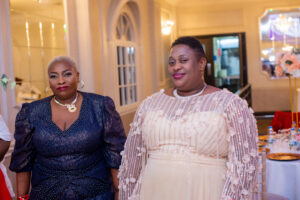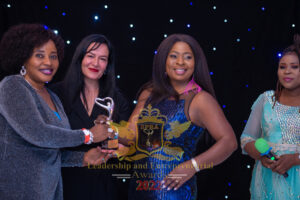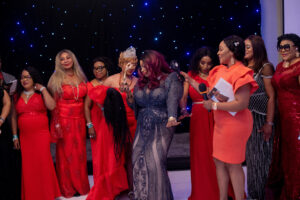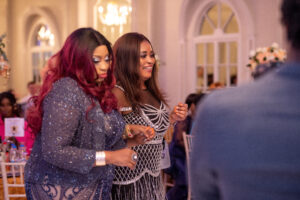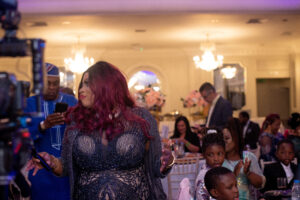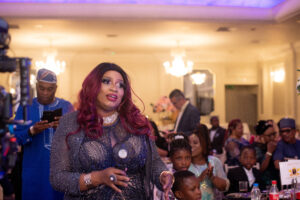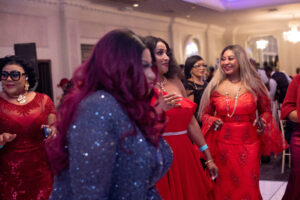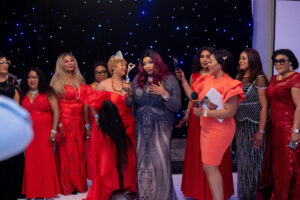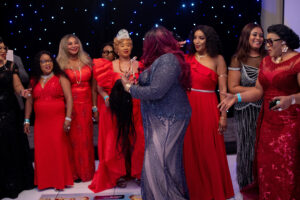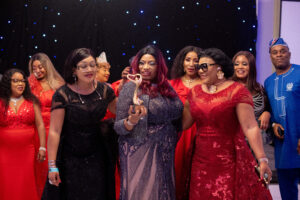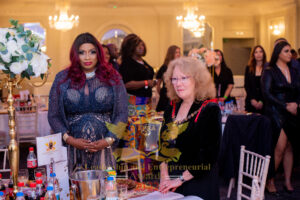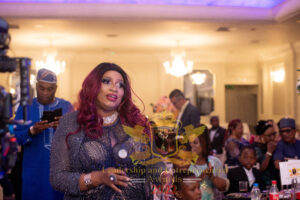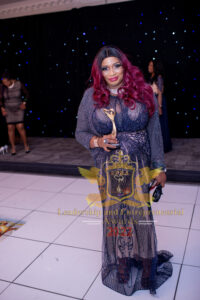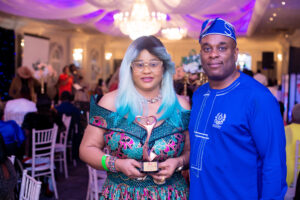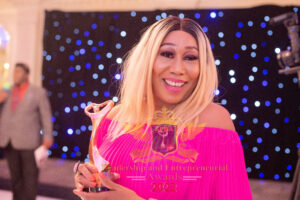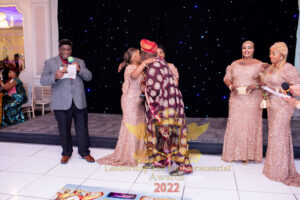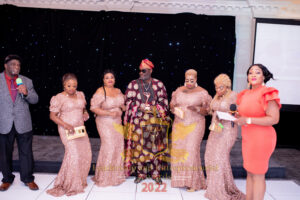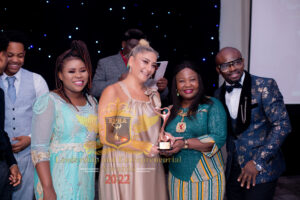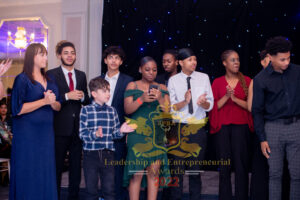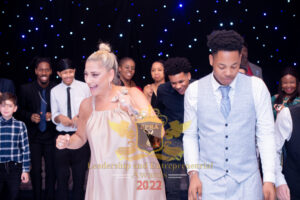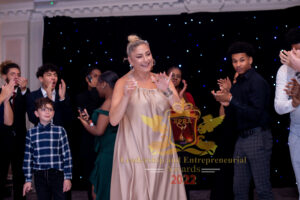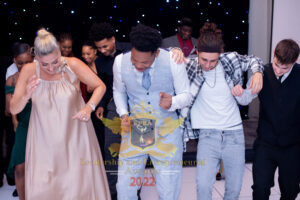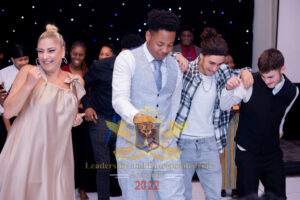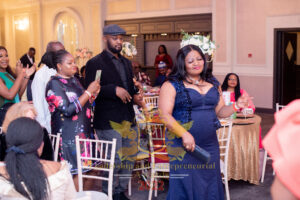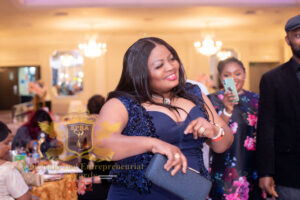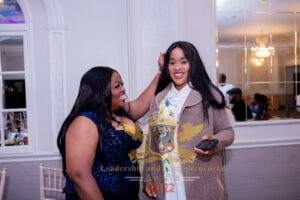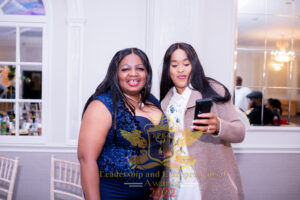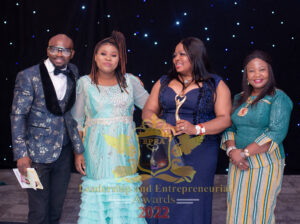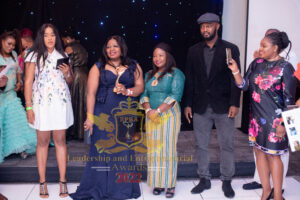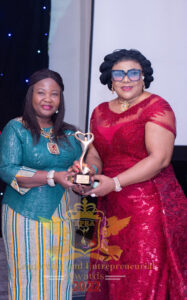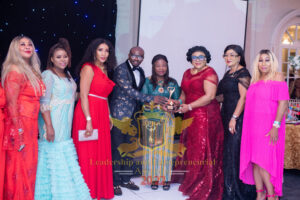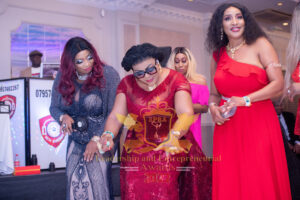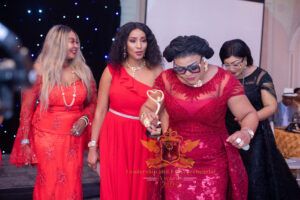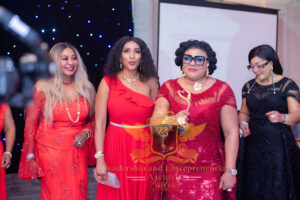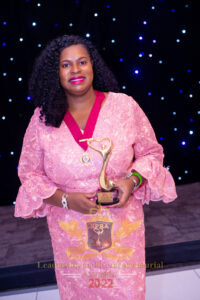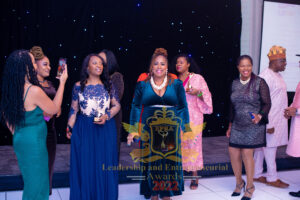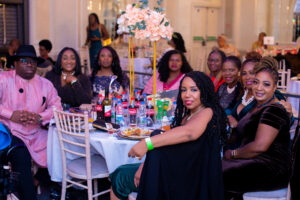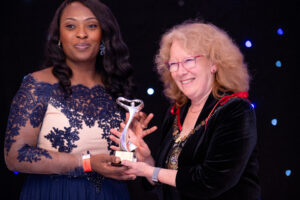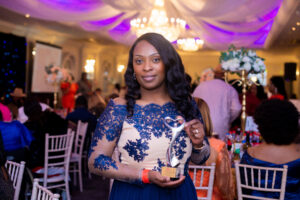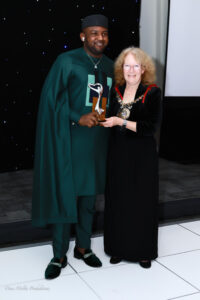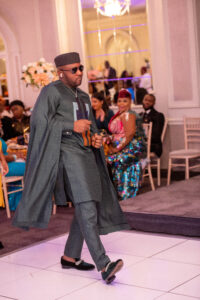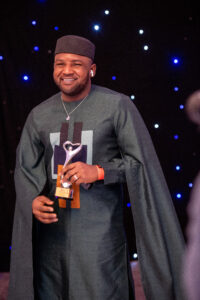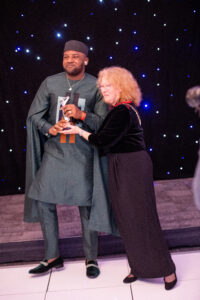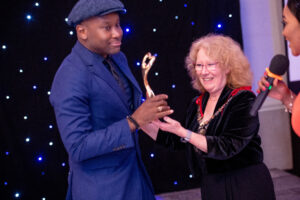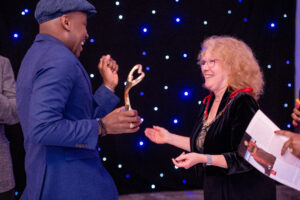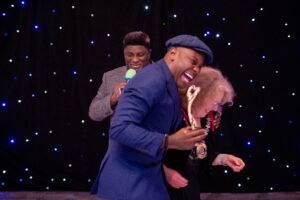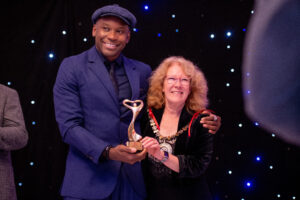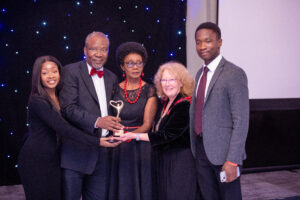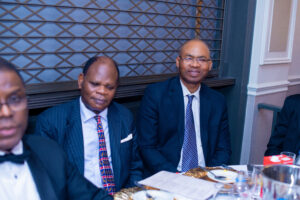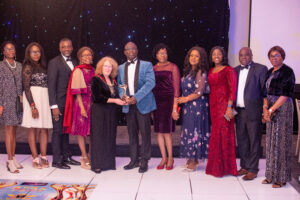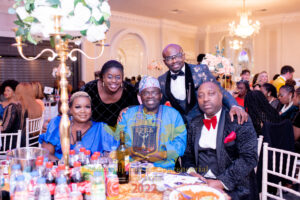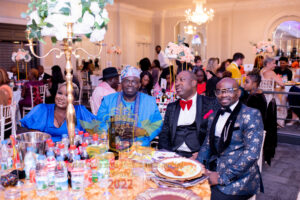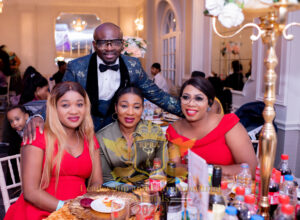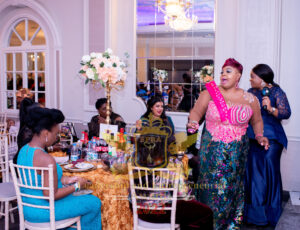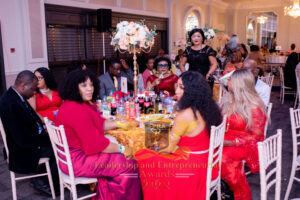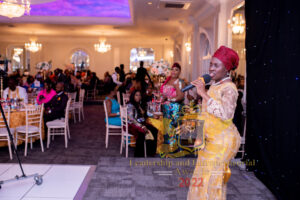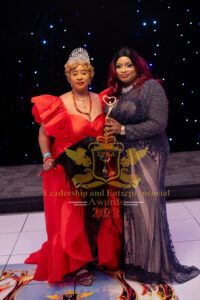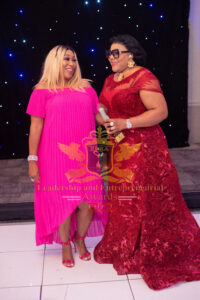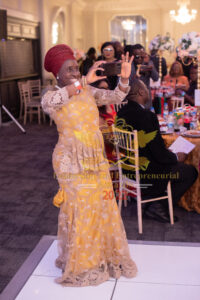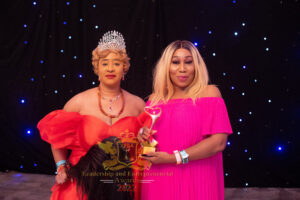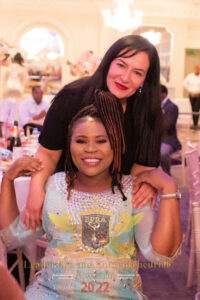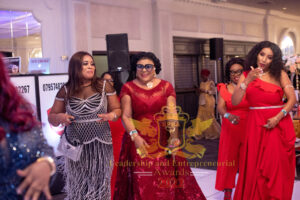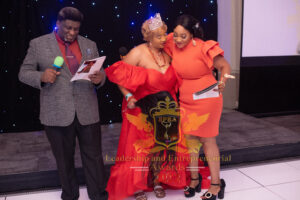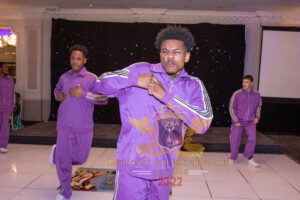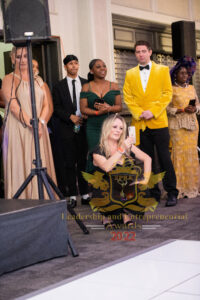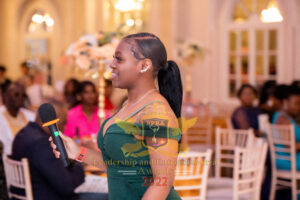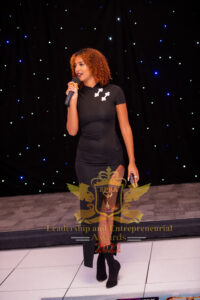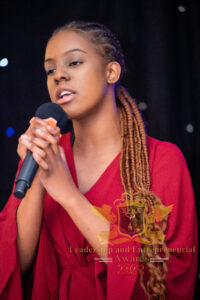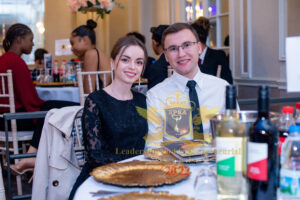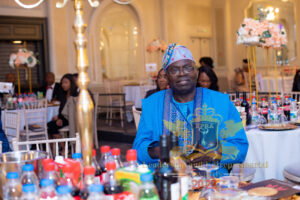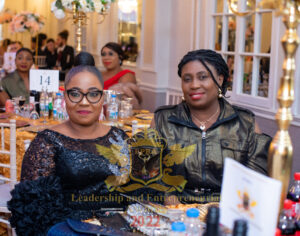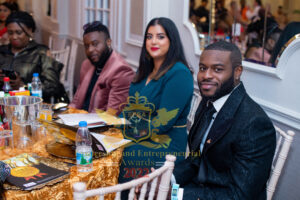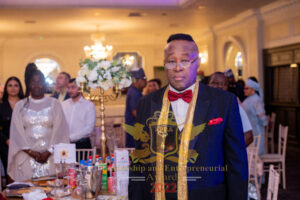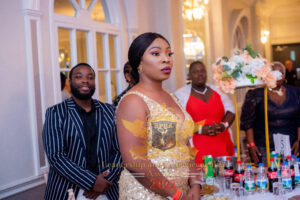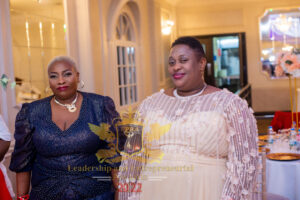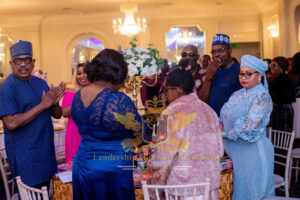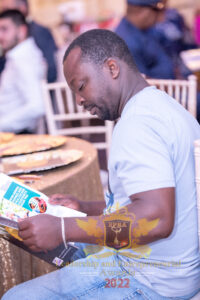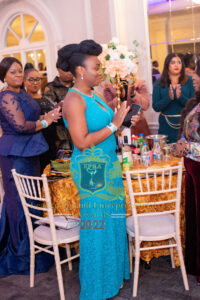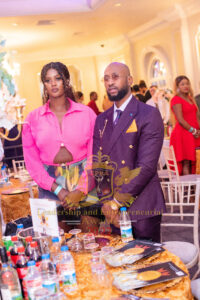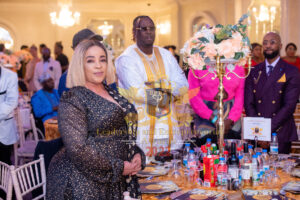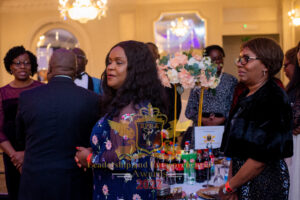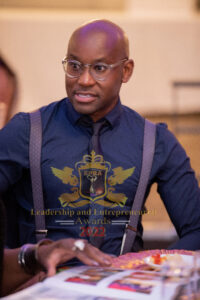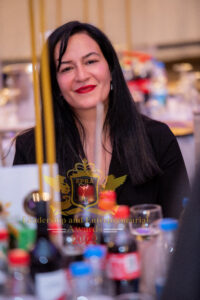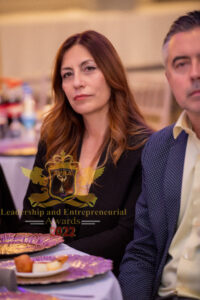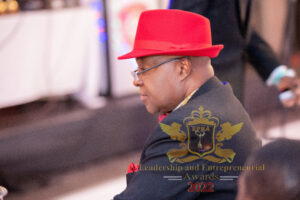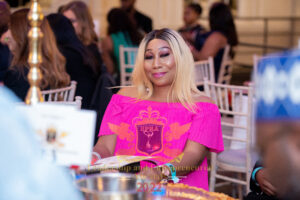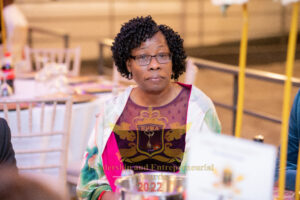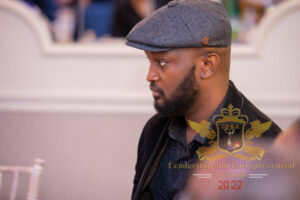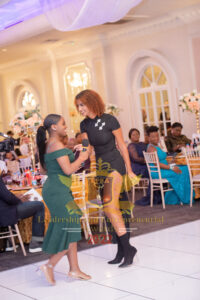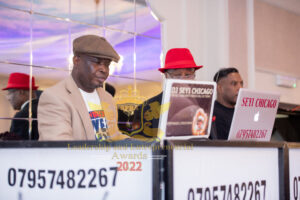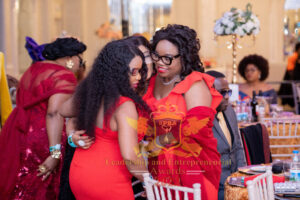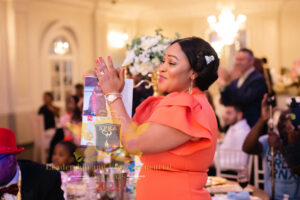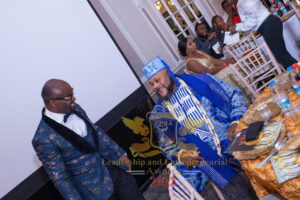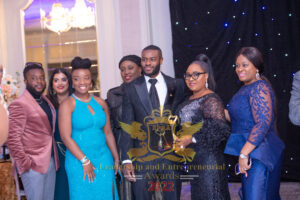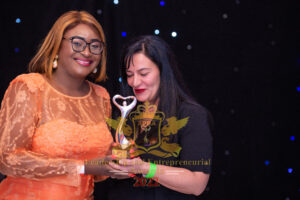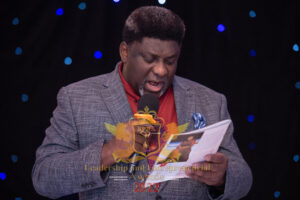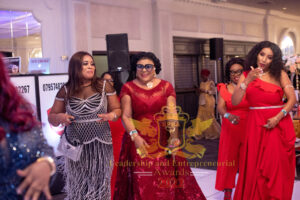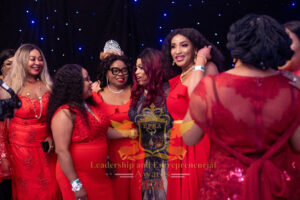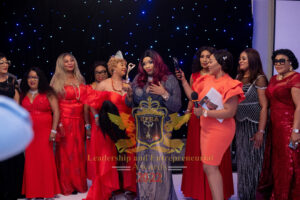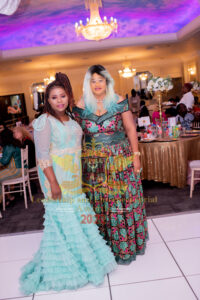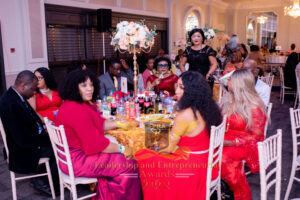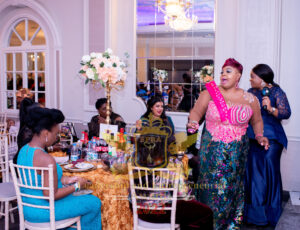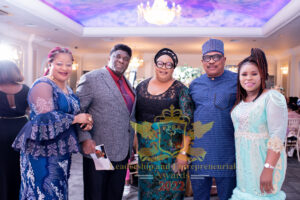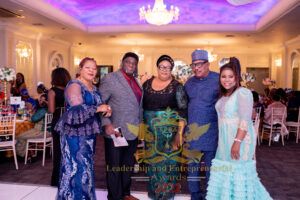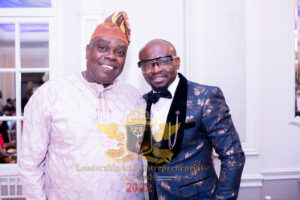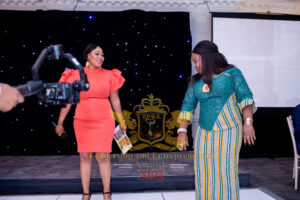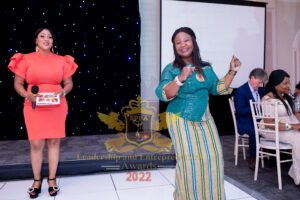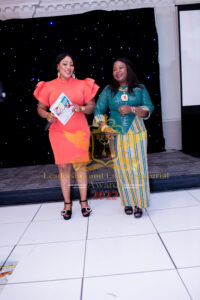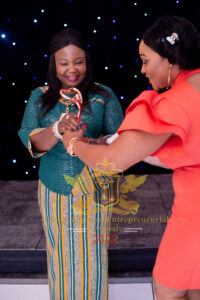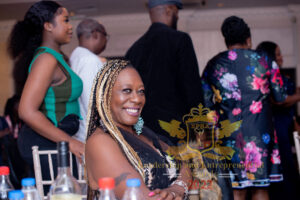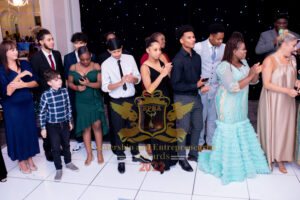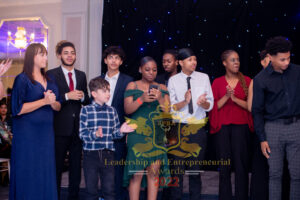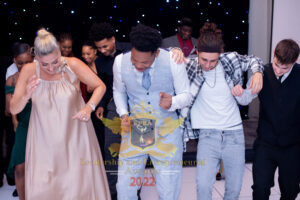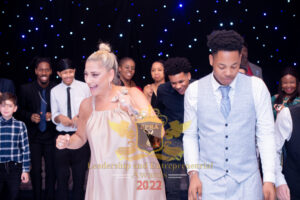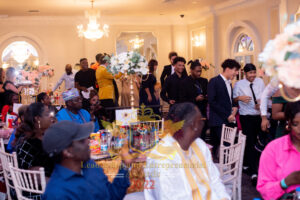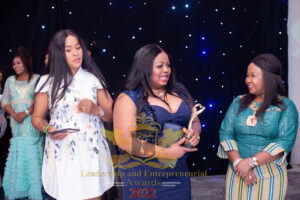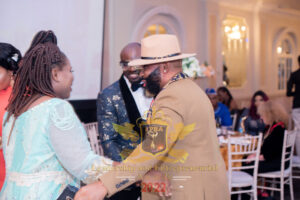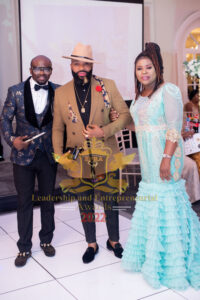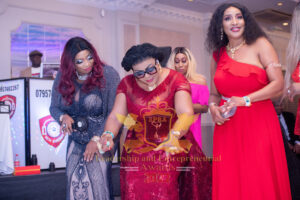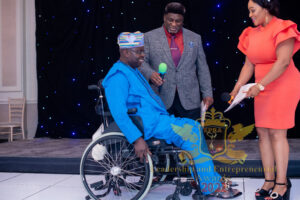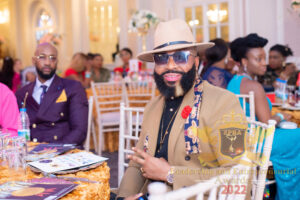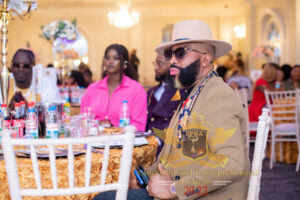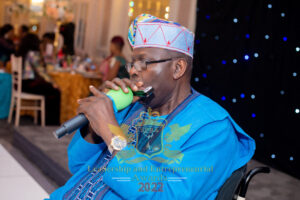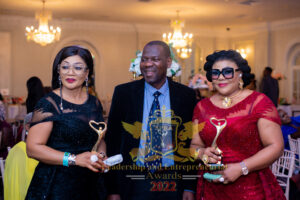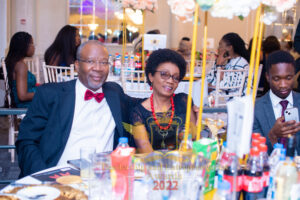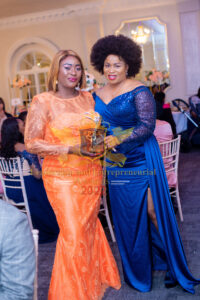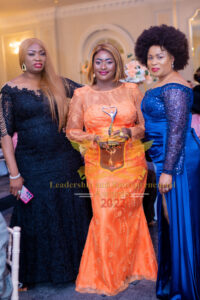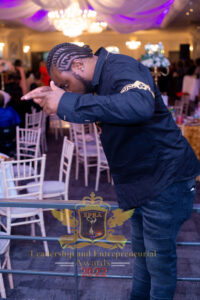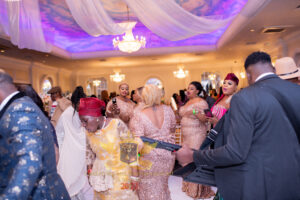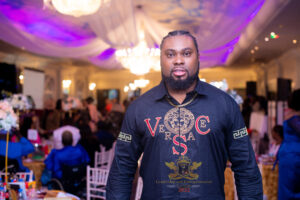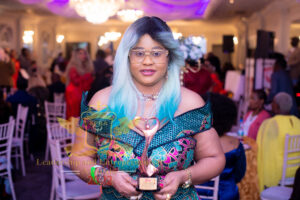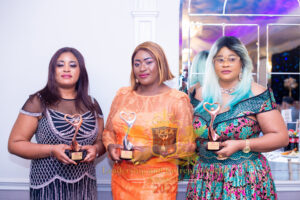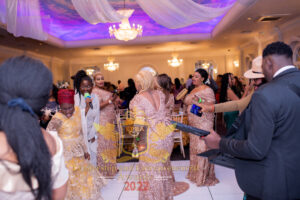 Bobb Ejike, Blessing Adebanjo,and Comedian Don Nice.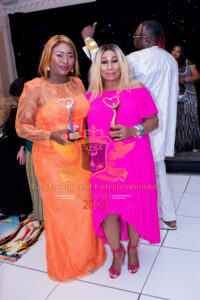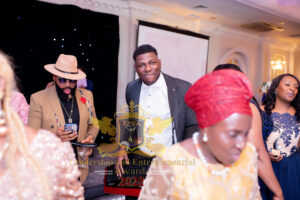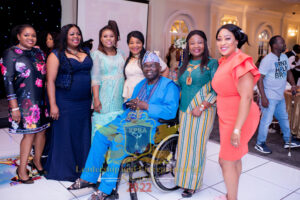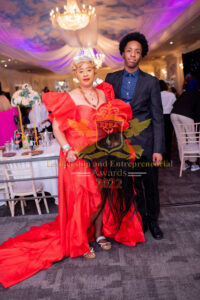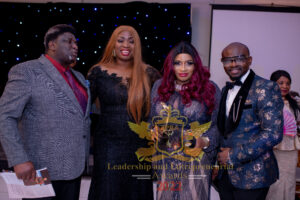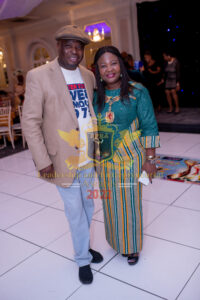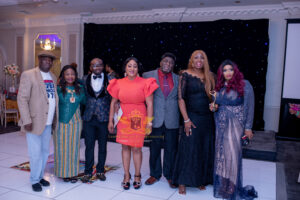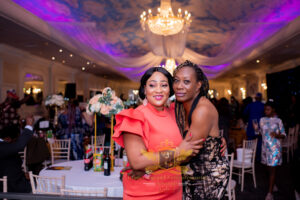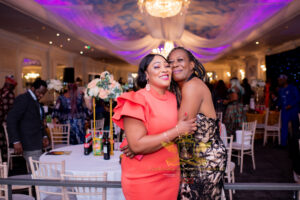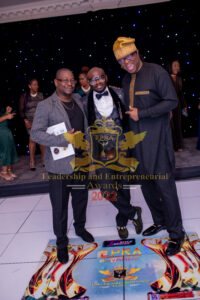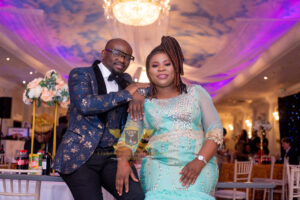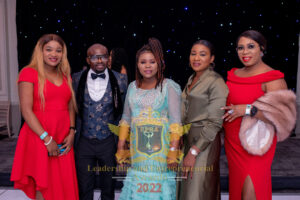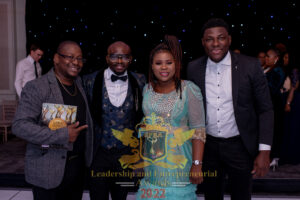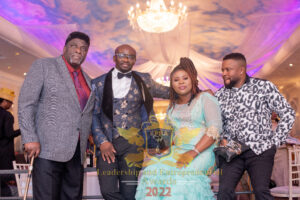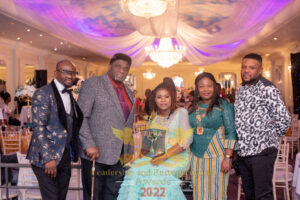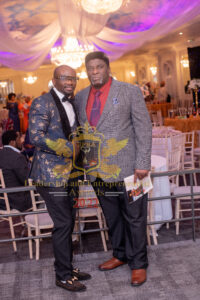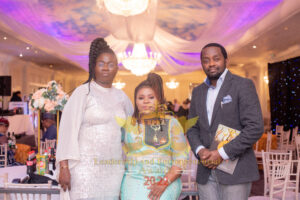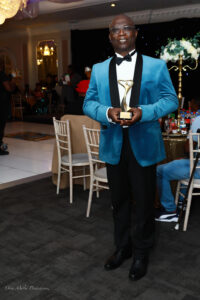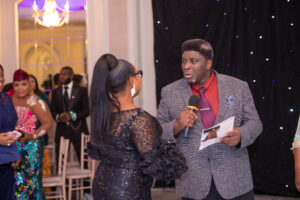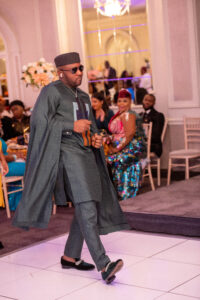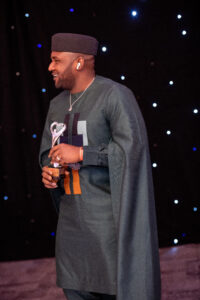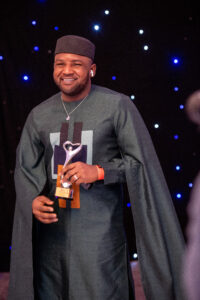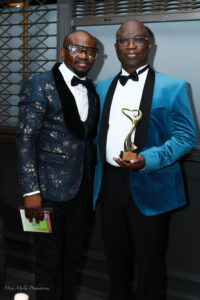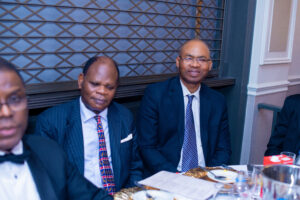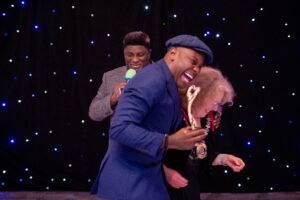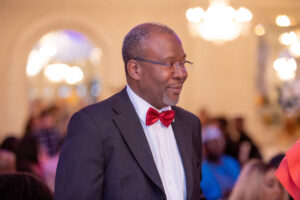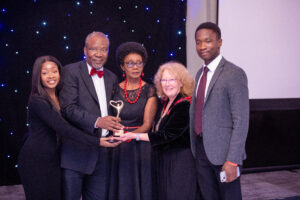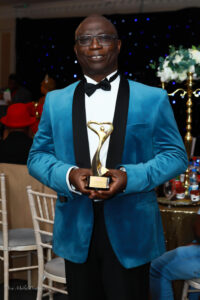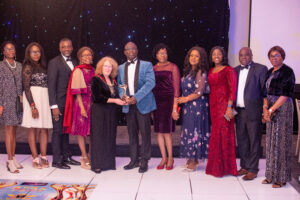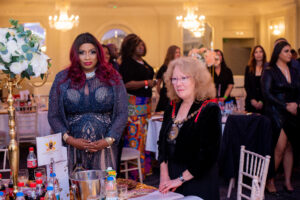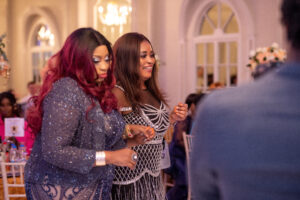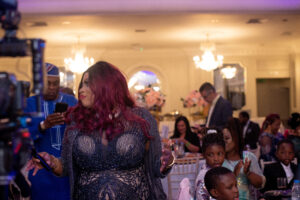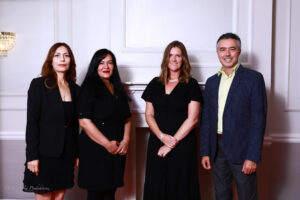 The Red-Carpet was hosts by Ella Pat.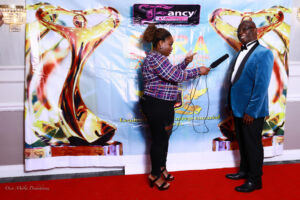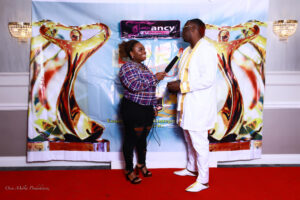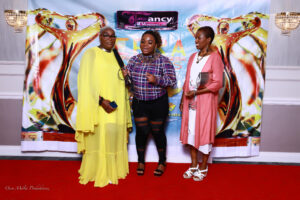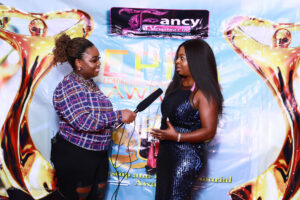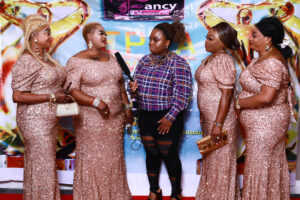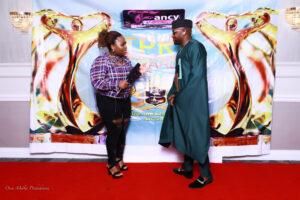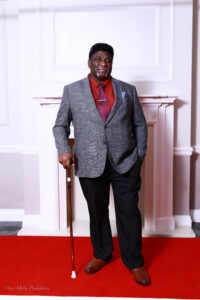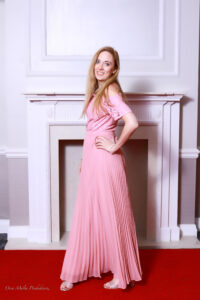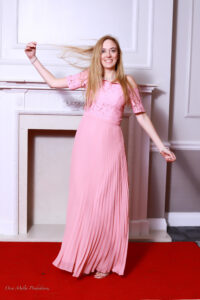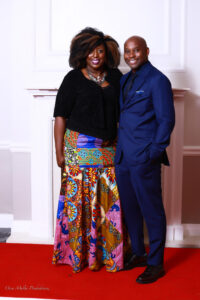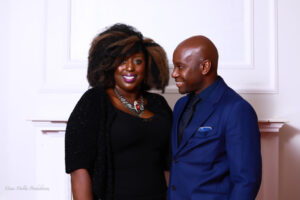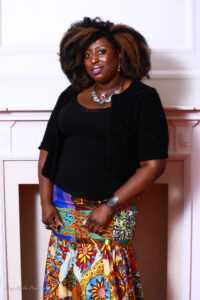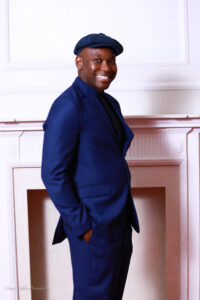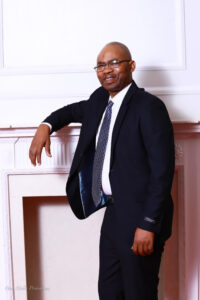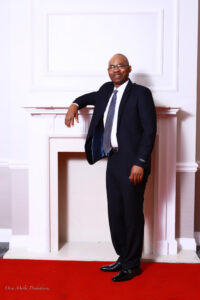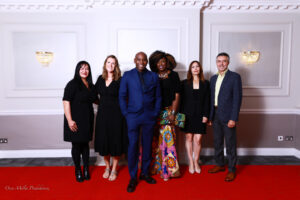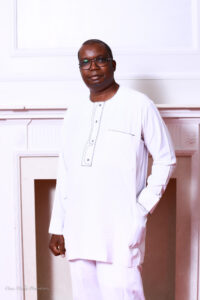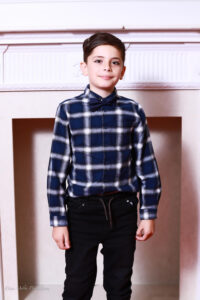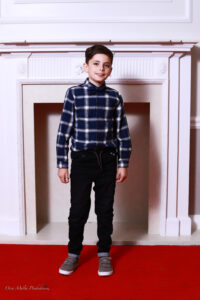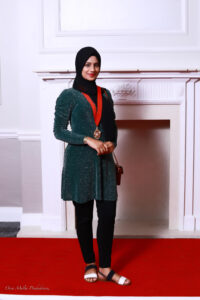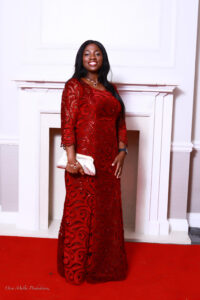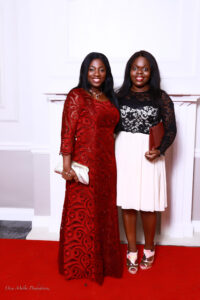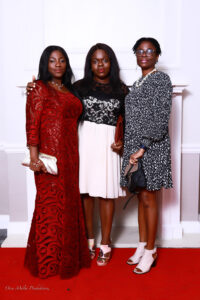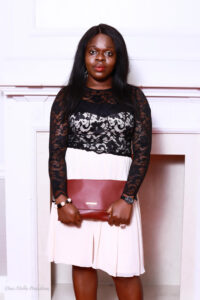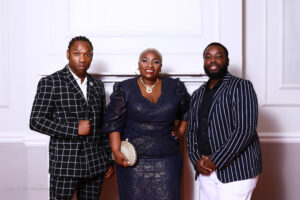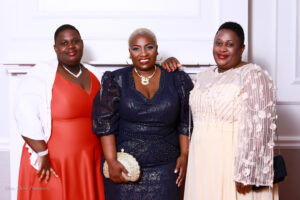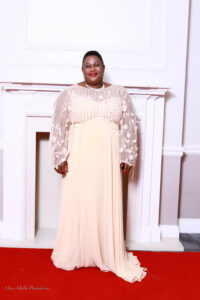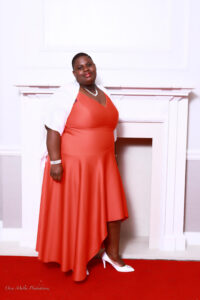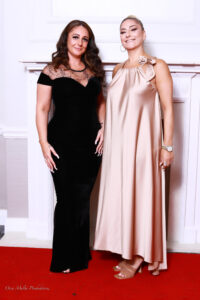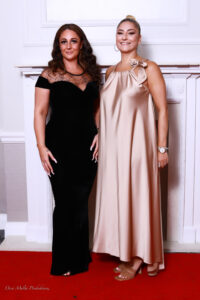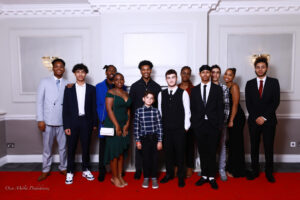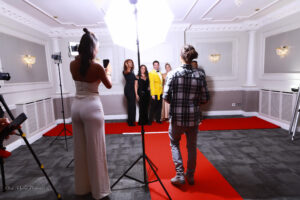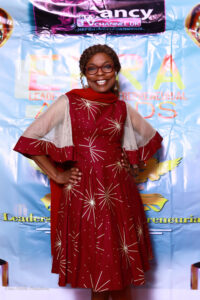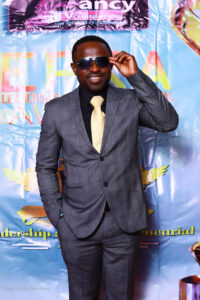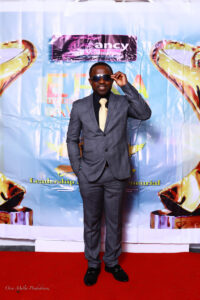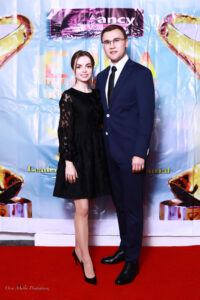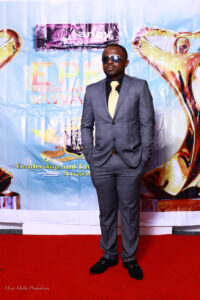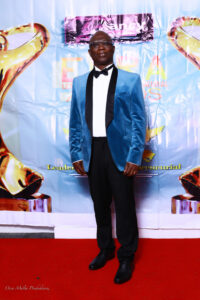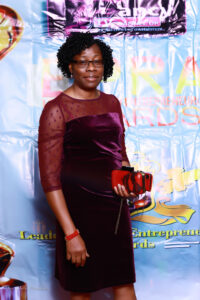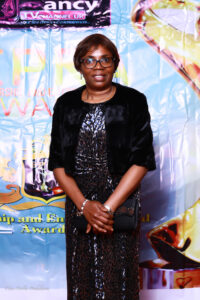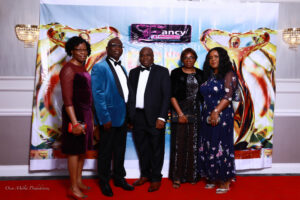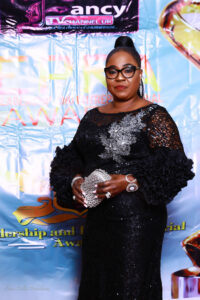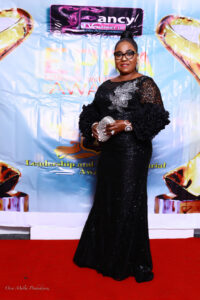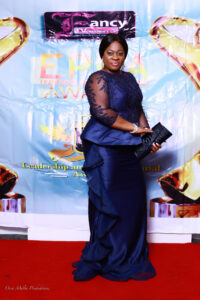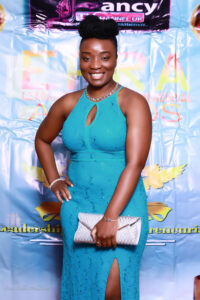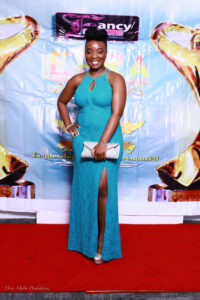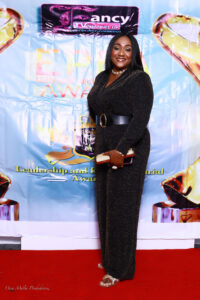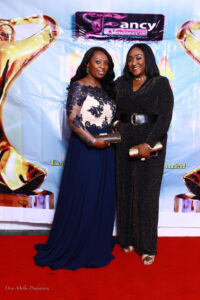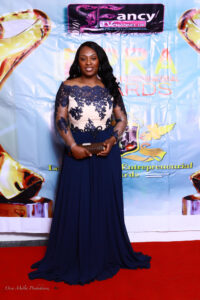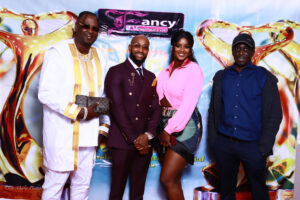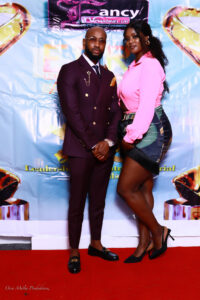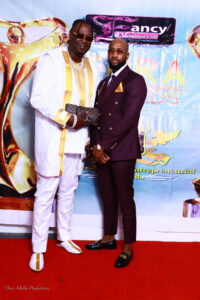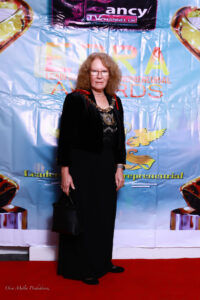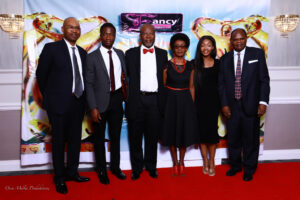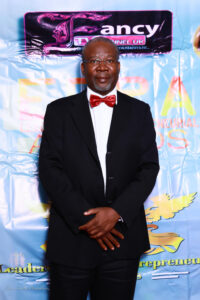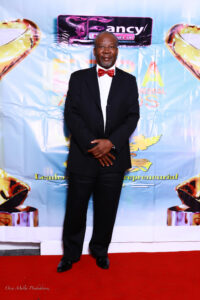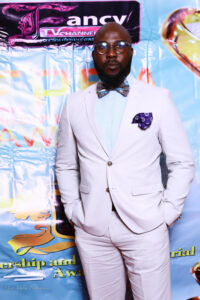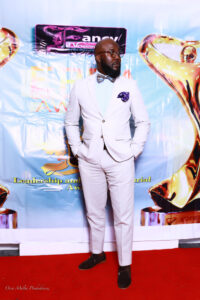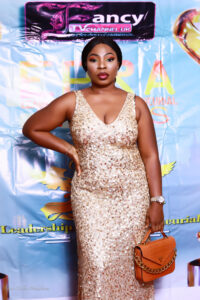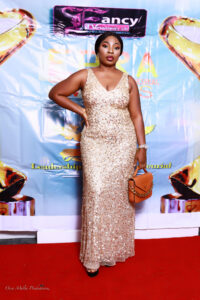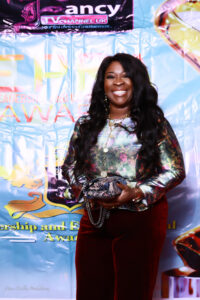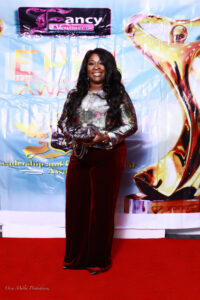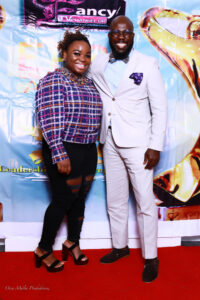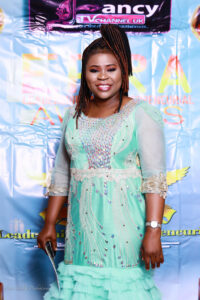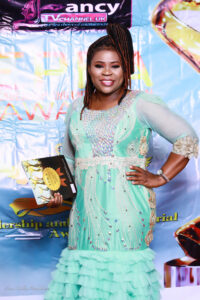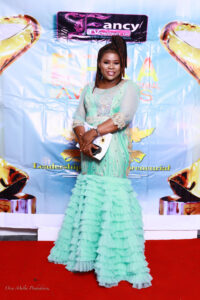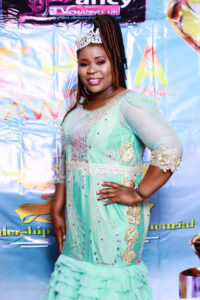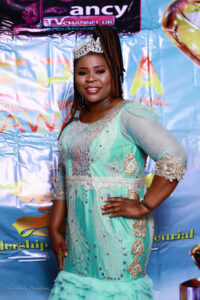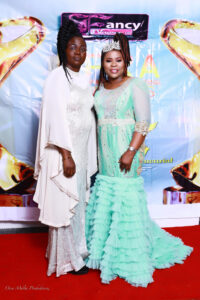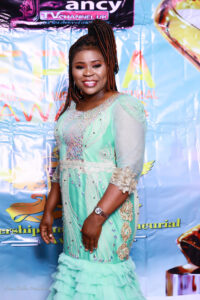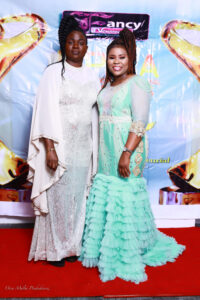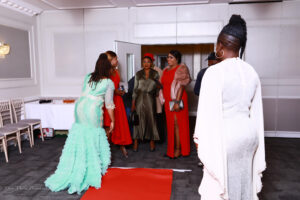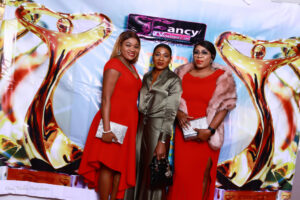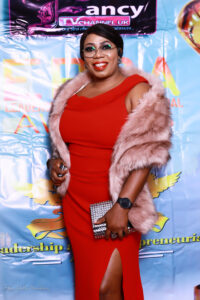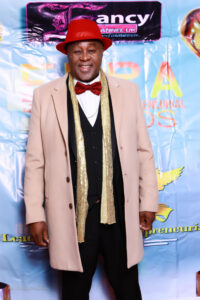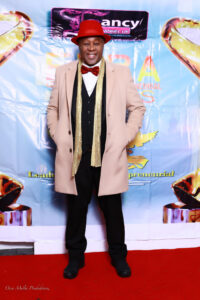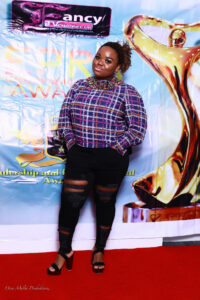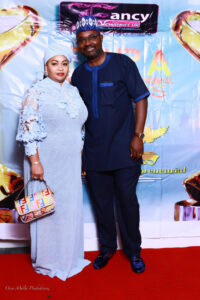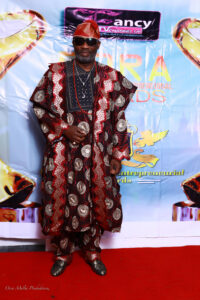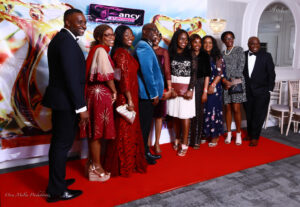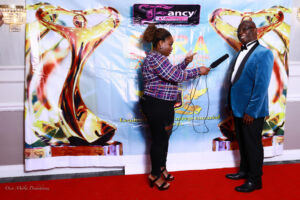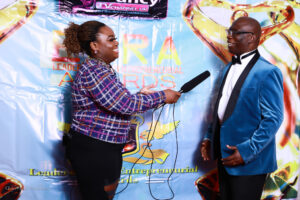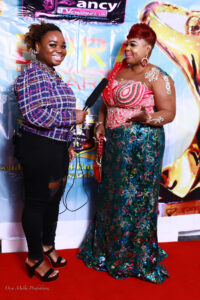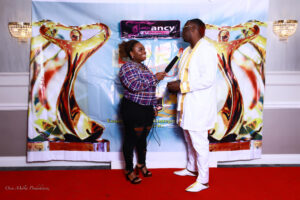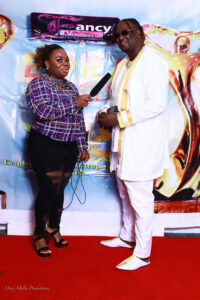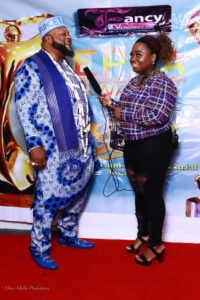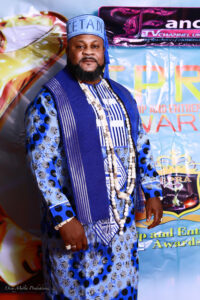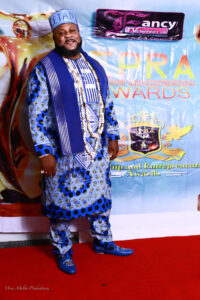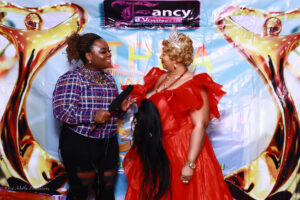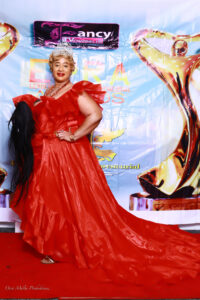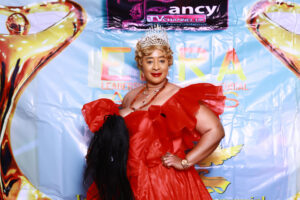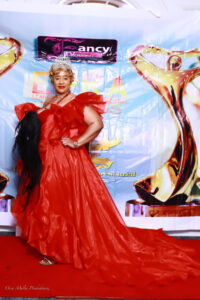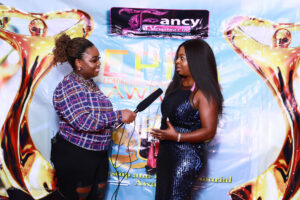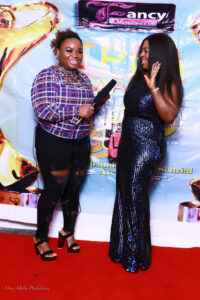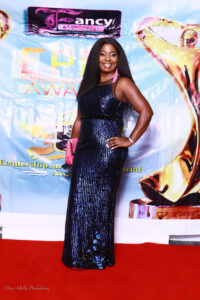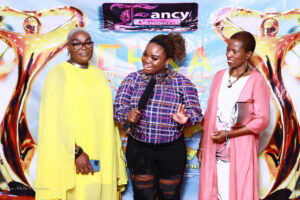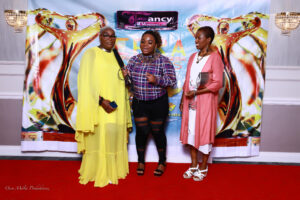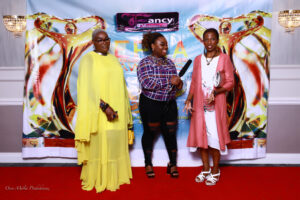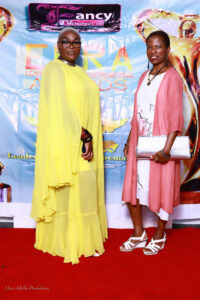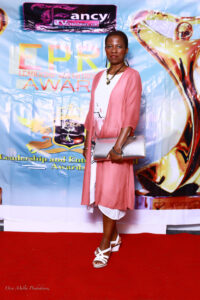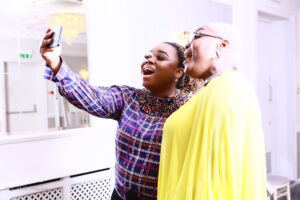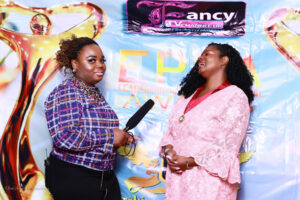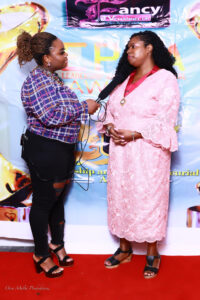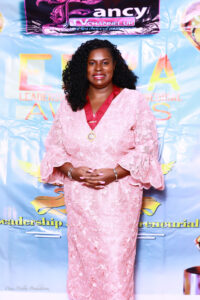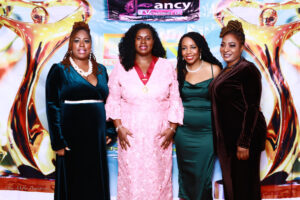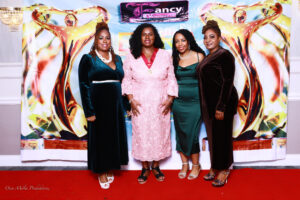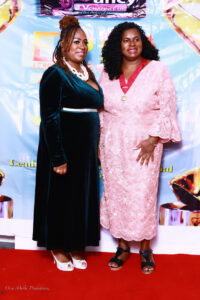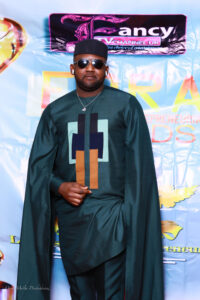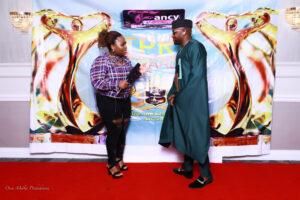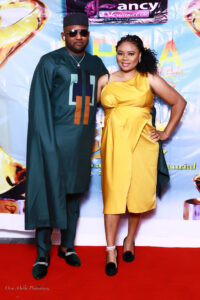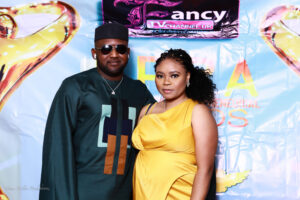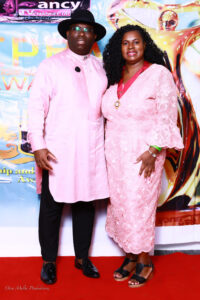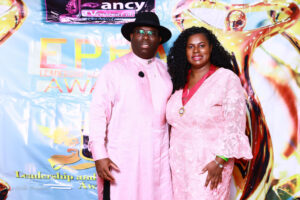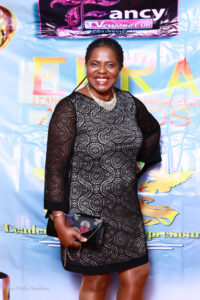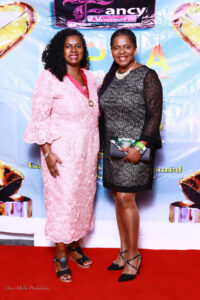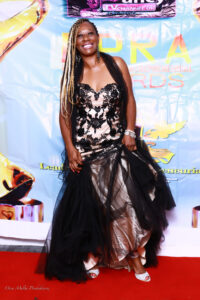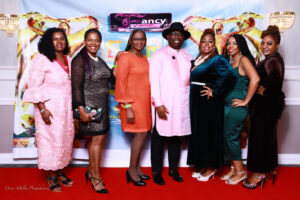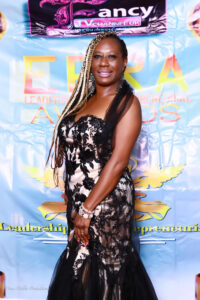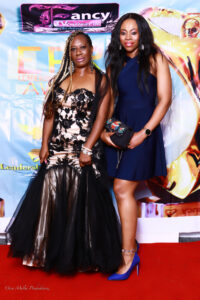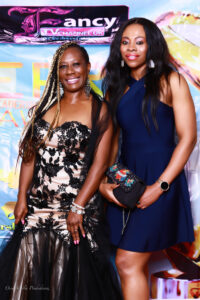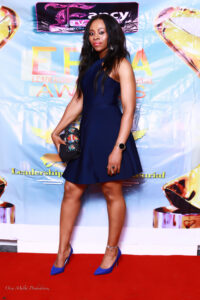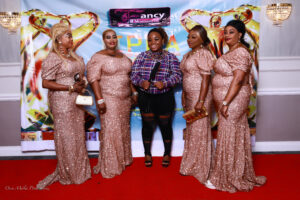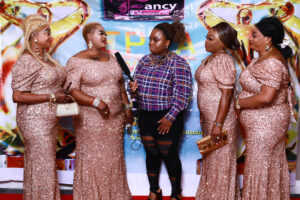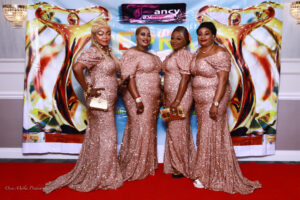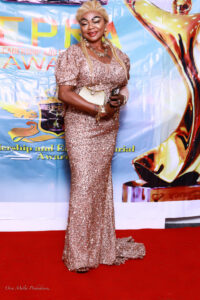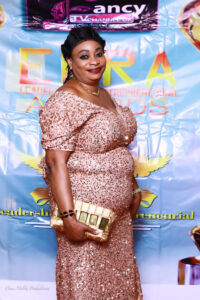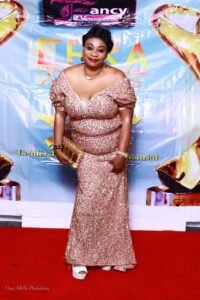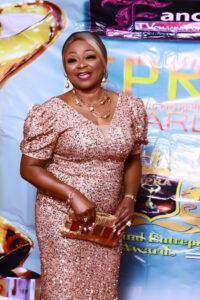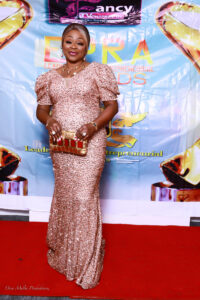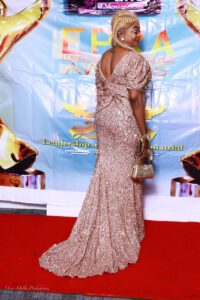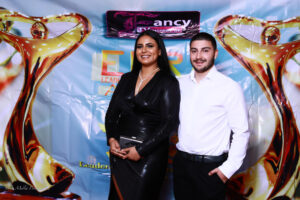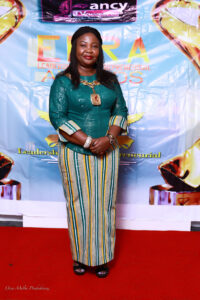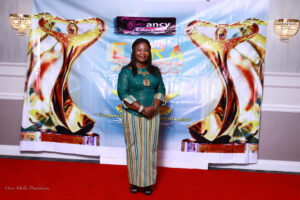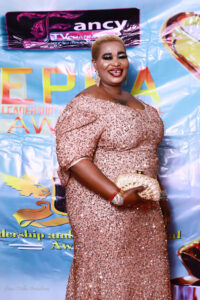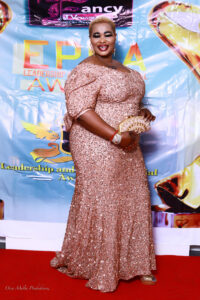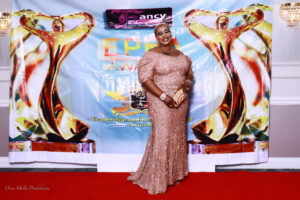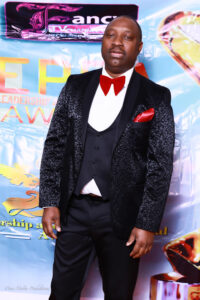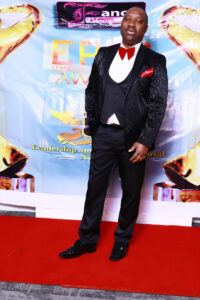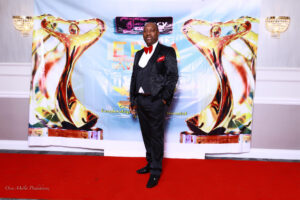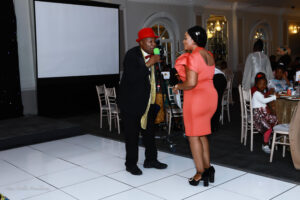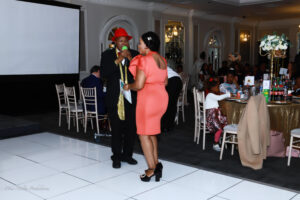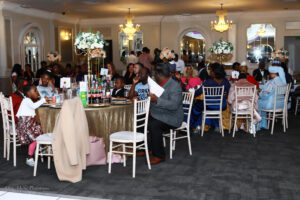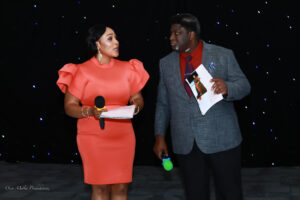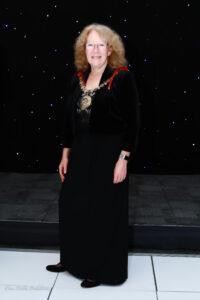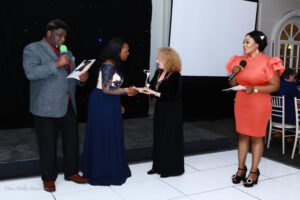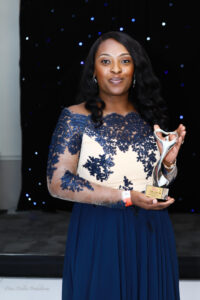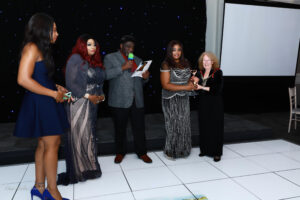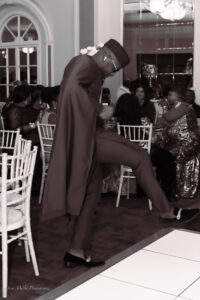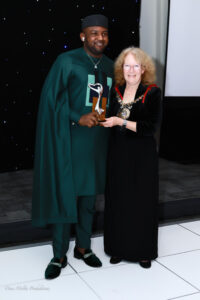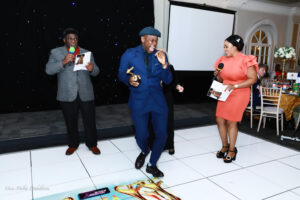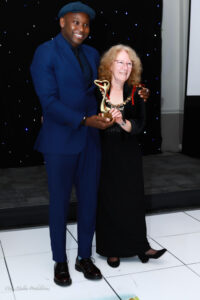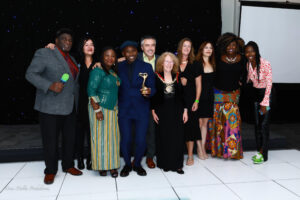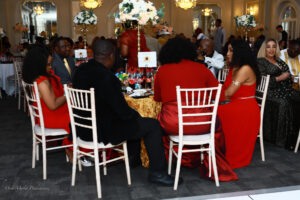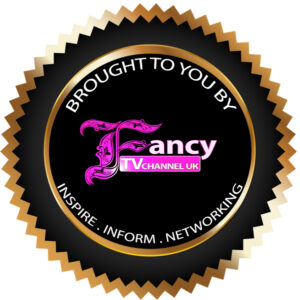 Page View:1408 Site View: 167558