US President Joe Biden unveiled his administration's plans Tuesday to build a national network of electric vehicle (EV) chargers."It is going to help ensure that America leads the world in electric vehicles. China has been leading that race up to now, but this is about to change, because America is building convenient, reliable, equitable national public charging networks," he said at a White House news conference.
"Wherever you live, charging an electric vehicle would be quick and easy, and this foundation will help American automakers set the pace for electric vehicles, which means even more good paying jobs, producing materials, batteries and parts," he said.
Biden added that the move will also help save billions of gallons of gasoline, tackle the climate crisis and could save an average driver who chooses an EV up to $1,000 per year.
He noted that nearly 600,000 federal government vehicles across the US will end up being electric.
The White House said major US companies, including Intel, General Motors and Boeing have announced more than $200 billion investments in domestic manufacturing of semiconductors, electric vehicles, aircraft and batteries since 2021.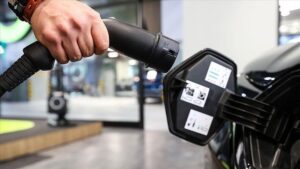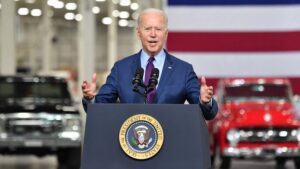 The Biden administration's move comes as Australian fast charger manufacturer, Tritium, broke ground on its first US manufacturing facility in Tennessee.
The facility will have six production lines to produce more than 10,000 DC fast charger units per year, with the potential to produce approximately 30,000 units per year at peak capacity, and create 500 local jobs in the next five years, the company said in a statement.
Tritium was listed Jan. 14 on the Nasdaq. Its stock price gained more than 40% as of 2.50 p.m. EDT.
Page View:345 Site View: 325739