British energy giant bp reported a $12.8 billion profit in 2021, compared to a $5.69 billion loss in 2020, fueled by higher global oil and gas prices, it announced on Tuesday.
The company recorded a $4.06 billion profit in the fourth quarter of 2021, up from a $3.3 billion profit in the third quarter, driven by 'higher oil and gas realizations, higher upstream production volumes and stronger refining commercial optimization.'
The company managed to reduce net debt for the seventh successive quarter to $30.6 billion at the end of 2021.
For 2022, bp anticipates using 60% surplus cash flow for share buybacks, while allocating the remaining 40% to strengthen the balance sheet.
On average, based on bp's current forecasts, at around $60 per barrel Brent and subject to the board's discretion each quarter, bp expects to be able to deliver share buybacks of around $4 billion per annum and have capacity for an annual increase in the dividend per ordinary share of around 4 percent through 2025,' the company said.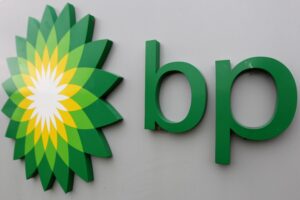 Speaking on the company's progress transitioning to an Integrated Energy Company, Chief Executive Officer Bernard Looney, said, '2021 shows bp doing what we said we would – performing while transforming. We've made strong progress in our transformation to an integrated energy company: focusing and high grading our hydrocarbons business, growing in convenience and mobility and building with discipline a low carbon energy business – now with over 5GW in offshore wind projects – and significant opportunities in hydrogen.'
Page View:385 Site View: 325702