On the 19th October, the home boy of Iperu Remo, Ogun State. Nigeria, the billionaire business mongul, Chief Sir (Dr) Kessington Adebukola Adebutu was officially conferred with the prestigious chieftaincy title of 'Odole Oodua' by His Imperial Majesty, Oba Adeyeye Eniitan Ogunwusi, Ojaja II at the Ile-Oodua, the Ooni's palace in Ile-Ife. Osun State. Nigeria.
The conferment was the first of its kind by the first class monarch since his ascension to the throne as the 51st Arole Oodua of Ife Kingdom.  In his remark, the monarch Oba Adeyeye stated that the humility, respectable, adorable and simplicity attitude of the born billionaire popularly called Baba Ijebu were few of the sterling attributes wich qualified him with the highest chieftaincy title from the source of the cradle of Yoruba land.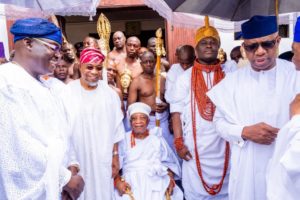 His Imperial Majesty referred the elderly state man Sir Kessington Adebutu as eleyinju aanu – meaning, the benefactor of mercy. Accordingly, his good will, positive contributions to human development and promotion of Yoruba cultural heritage accords him the immortalised traditional chieftaincy title conferred on him to mark his 84th birthday.
The monarch emphasized that the importance of the Chieftaincy title bestowed upon Sir Kessington Adebutu as a unique and special office for those who seek for peace, unity and progress of the entire Yoruba race. And he noted that the title would live forever with him and beyond.  It was noted that the title was once occupied by the late sage Chief Obafemi Awolowo and late Chief G.O.K. Ajayi.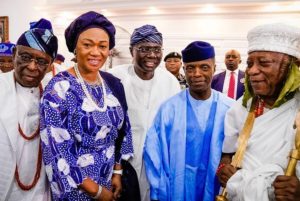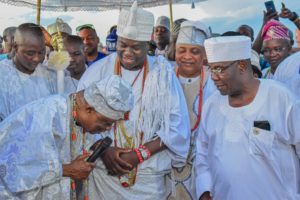 In his response, the humble  4th Odole Oodua, Sir (Dr) Kessignton appreciated the monarch for his kind gesture and promised to reenergize the Yoruba race towards prosperity. He stated that he understands the complex nature of his new office and expressed his willing to work closely with the highly revered Ooni and across the entire kings of Yoruba land.
He further stated that his mission is to pull people out of cycle and generational poverty because he was once poor and knows the pains to be poor. With that in mind, he has launched many economic regeneration programmes to tackle youth unemployment in Nigeria.
There is no gain saying the fact that the traditional rite was indeed a remarkable, glamorous and glitzed day for the Odole Oodua, Sir Adebutu, famously known as Baba Ijebu.
The event was graced by prominent Nigerians including the Former President, Chief Olusegun Obasanjo, the Vice President, Federal Republic of Nigeria. Prof. Yemi Osibajo,  Senator Oluremi Tinubu, His Excellency, Dapo Abiodun, Ogun State Governor, His Excellency Babajide Sanwo-Olu. Lagos State Governor, His Royal Majesty, Alayeluwa Oba (Dr) Babatunde Ogunlaja JP among others.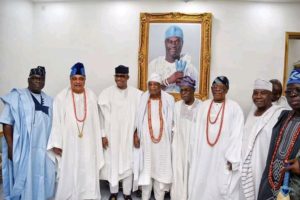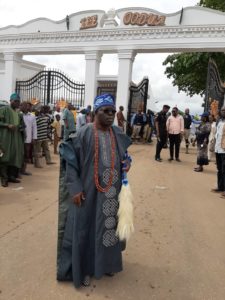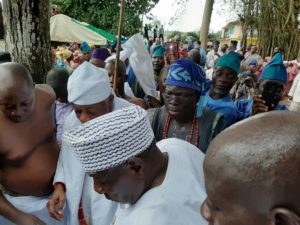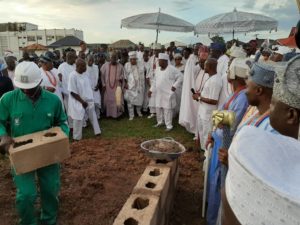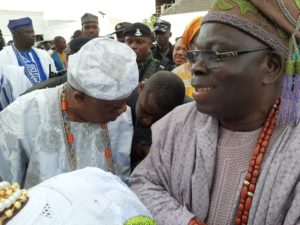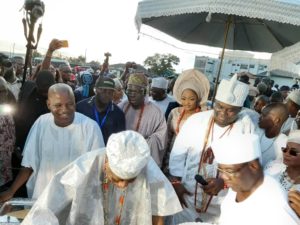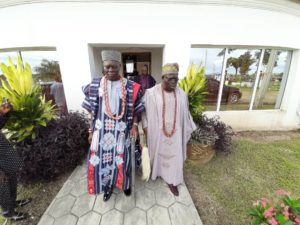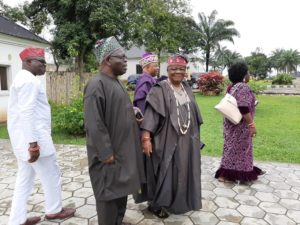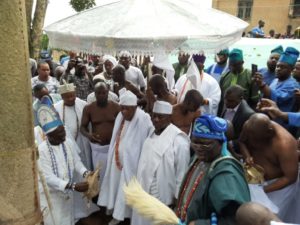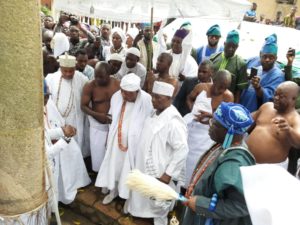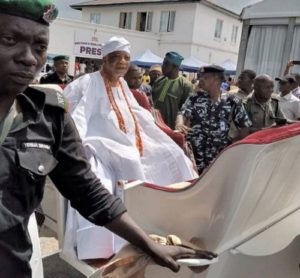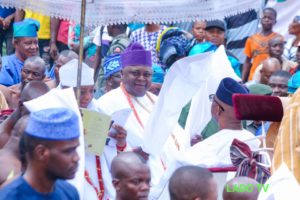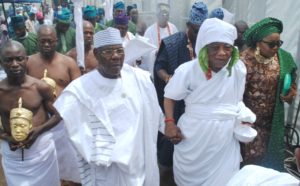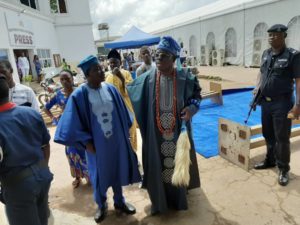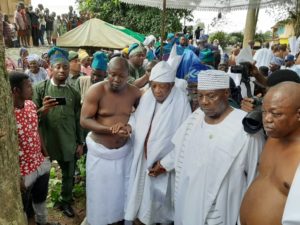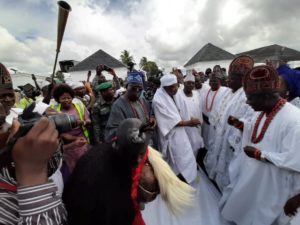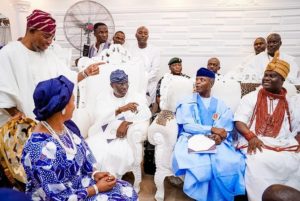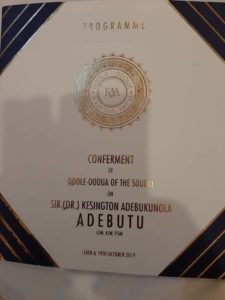 Page View:94 Site View: 42628