On the 4th Nov. London stood still for Nigeria's Media girl, Pat Obilor as she tells her media story.
The journey of a thousand miles starts with a step from ideas to a book, Nigeria's foremost broadcaster has added a new feather to her cap as a published author with the debut of her first book, Life of a Media girl" which was written within the space of 365 days.
The cream de LA cream of London entertainment and media personalities came through to celebrate with the media girl who launched the creative masterpiece in style.
In her introductory and welcoming speech the author Pat Obilor states that "The whole experience of writing and being an author has been overwhelming but in all, she give glory to God and to everyone who has supported her journey of becoming an author. She feels so excited to hold her book in her hand for the first time and cry for joy. She shared her  financial constraints, creative inspiration and low morale during the period of gathering the write ups. She stressed that  "Last year, I started writing and as at June 2018 I was afraid I may not meet up with the publishing deadline which happened to be my August but at last I made it. Today, I am a published author and my book as gone global which I am happy for.
She further inspired her guests to follow their dreams inspite of setbacks when she said: "You may not understand my journey or what I struggle with but take this from me, "It always seem impossible till its done!!! Just Don't give up on yourself and always appreciate your little strides even when it feels you are standing alone. Keep pushing your validation is not in the hands of men but in God.
The C-Hub Director, Mrs. Faustina Anyanwu in her speech state that  " it is likely you are swayed by the title but this book is more than just exploring the Media from a woman's world. The book captures it all and Pat has taken a deep theoretical approach to define her intents for the industry. It is a well-researched one fit for academic purposes in the fields of Arts, literature and communication in general. The Media profession has evolved over the years especially with the emergence of social media and technology. Africa needs to shift from focusing about who is reporting or what they are wearing. There are serious pressing issues to focus on towards the development of our society and it will take our collective efforts to achieve it.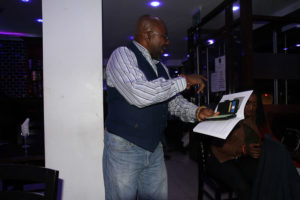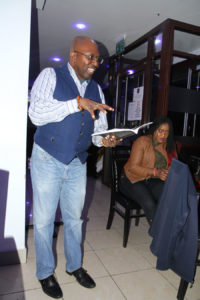 The climax of the moment came when the distinguished personality Dr. Sunday Popoola launched the book according to the number of pages and that made all guest to contribute to the work of arts by buying in twos, threes and more. He therefore encourage Africans to always put down their ideas in black ink and white paper for posterity.  And also debunk of blacks not wanting others to tell there stories and take the credit. He emphasis that he has written many books and authors do extract from it and still get financial rewards from the sales and photocopy of the book on a yearly basis. He sees education as a vital tool to success and concluded by challenging the youth to inculcate high standard of literature piece.
In her closing remarks  Tayo Akobi JP. Broadcast Journalist/Founder, Fancy TV Channel UK and the pioneer of EPRA,  Leadership and Entrepreneurial Awards UK commends the effort of the author and stress that the book will educate young stars into the media field and also hope for more as she continues to excel gracefully in the profession.
The  picture in glance.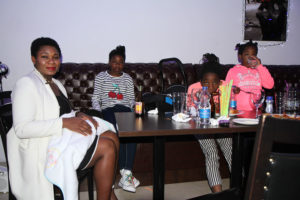 Tayo Akobi JP and Mayor Olami Ajibola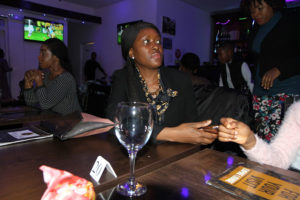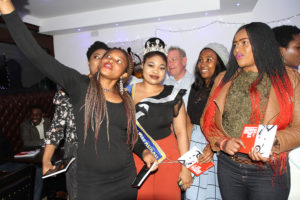 Anaya Kamara,  Founder Anaya Hair and Beauty Company UK.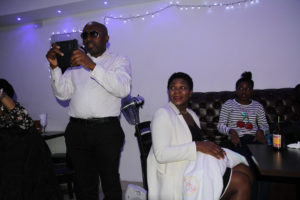 From left Jenny Pink, Larry Taylor and Miss. Nicki Moore, Nollywood actress/Movie producer.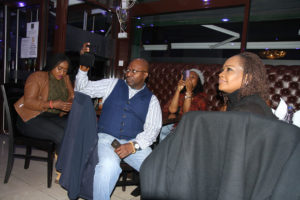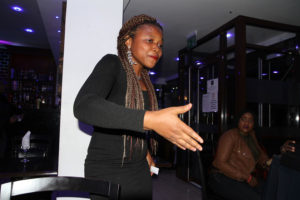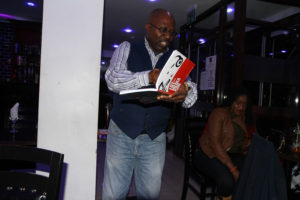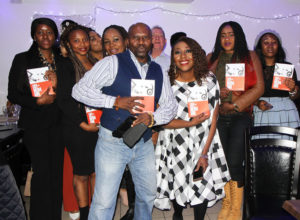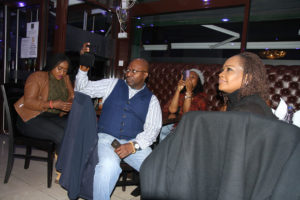 The book is available on eBook and Hardcopy at the following locations for 3,000 Naira only.
*Lagos* Terra Culture, 1376 Tiamiyu Savage St, Victoria Island, Lagos
*Abuja* Adam's Pages.  Machima plaza No 2 Mambolo close off Sultan Abubakar way Wuse Zone 2 Abuja
*Ibadan* The Booksellers, 52 Magazine Rd, Jericho ibadan and the UI Bookshop, University of Ibadan.
The event was powered by Media Brunch network,  Sparkles Media group, FancyTV Channel, Empire lounge, Jazz Radio, Colorful Radio UK etc.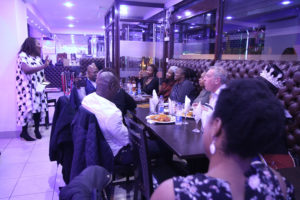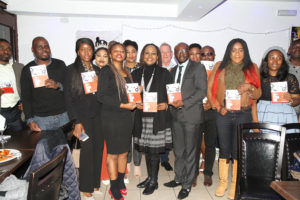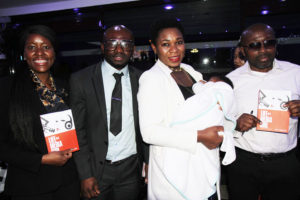 Page View:200 Site View: 167497