Princess Adeyinka Adekogbe Received EPRA, Leadership and Entrepreneurial Award 2019 Creative Industry Beauty and Style Female Entrepreneur presented by Otunba Jaiye Daramola The Legal Practitioner.
Princess Adeyinka Adekogbe was born in early 70's  in the Uk from an Ijebu royal lineage. Her dad is an ljebu king. He is HRH Oba Engr Sikiru Adedoyin Salisu, the Lamodi of Ijebu lsiwo.   She lived in the Uk for 10years before relocating to Nigeria, attended Federal Government Girls College Sagamu, then reallocated back to the Uk in 1993 to attend Stanmore College to study BTEC National in Computer Studies, finished with 4 Distinctions and was crowned Best Student of the Year 1995. She progressed onto City University to study BEng Software Engineering and finished with a First Class.
She pursued a career in the IT sector and worked for big companies like Serious Fraud Office, Metropolitan Police, HMRC, Royal Bank of Scotland, IBM, Tibco and the list goes on.
She was a Technical Architect by Profession with a solid programming background which she gave up in 2009 to pursue her passion in fashion and beauty industry. She never envisaged she would be in this profession today but she's happy she followed her heart and not money involved in her IT profession. She just love to do her own hair perfectly and people always came up to her and ask whom her stylist was and she  would be like she did it, long story short, she decided to create her own Hair Brand called Blackhairdo Collection and her exclusive Studio for her nitche Clientele.
Coming from an IT background, Over the years her wealth of knowledge and years of experience have been built up from work at photo shoots, television & film, and innumerable weddings & fashion expeditions. She understood marketing is paramount and she went for a professional photography course and invested in a good professional camera to take good pictures , but what is good hair without the client face not looking good enough, so she offered free makeup to get good pictures and that's how she became a professional makeup artist in December 2009.
She is passionate about creating new things outside the box, that's why she continually invent new styles of Hair, Gelehat and makeup.
She runs a DIY makeup class for ladies that want to learn how to perfect their makeup themselves instead of going to a makeup artist all the time. Also for beginners & Professional Makeup Artist that want to up there game in the Industry.
Her brand name Total Celebrity Makeover which is associated with prestige, immense creativity and precision.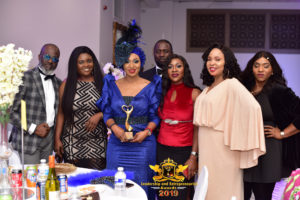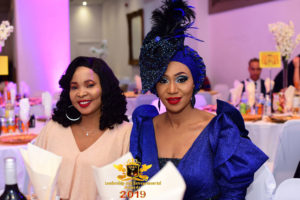 She does a lot of charity work in her church by doing free makeovers for the choir and pastor for professional photoshoot, conferences and video shoots.
She stands out by her creativity & precision and always innovating new ideas and that has made her relevant over the years. She's never complacent and continually educate herself and give her best. She started her cosmetics line in 2013 called Yinxcosmetics.
Invented TCM Pleated & Ascot Gelehat in 2014. Won best NIGERIAN makeup Artist in 2013 and MUA  Best Gele Artist in 2015.