David Alan Taylor. Received EPRA, Leadership and Entrepreneurial Award 2019 Outstanding Cancer Research Fund Provider of the Year presented by the Worshipful the Mayor, London Borough of Brent, Cllr. Ernest Ezeajughi.
David Alan registered Winchmore Hill charity  in his daughter's name, the charity was set up by a heart-broken father after losing his beloved daughter just six weeks after her diagnosis with a brain tumour in 2011, aged 42. Since launching a campaign in February this year to raise £1 million to support vital research into this devastating disease, the charity set up by David Taylor in memory of Sue Blasotta has raised more than £75,000.
Sue's parents David and Kathleen, along with nine other families who support In Sue's Name and who have lost loved ones to this devastating disease, were at Queen Mary University of London on Tuesday 7th November. As well as touring the laboratories and hearing from scientists about the research being carried out there, the families put up 11 tiles on the Wall of Hope within Brain Tumour Research's Centre of Excellence there to signify 11 further days of research sponsored by In Sue's Name's fundraising in memory of family members.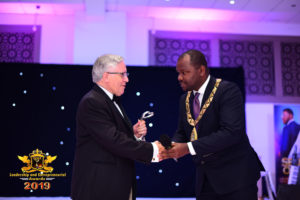 In Sue's Name is a member charity of ground-breaking national charity, Brain Tumour Research.
Mary Zazzi, also of Winchmore Hill and a close friend of the Taylor family whose children grew up with Sue, is on the committee of In Sue's Name. It was Mary who conceived the idea for the charity's most recent event – an Italian night at the Pembridge Suite in Arnos Grove, which she also helped organise. It raised an awesome £14,500.
Mary lost both her mother and her brother to brain tumours. In February she was at Queen Mary University of London at the launch of the £1 million campaign to put up a tile in memory of mum, Lina Ferraro, but this time she was proud to place a tile on behalf of the brother she lost, Frank Ferraro.
Mary explained: "Sue was such a comfort to me when Mum died seven months after being diagnosed with an aggressive glioblastoma multiforme tumour.  Sue and I ran the Race for Life together a few times. I couldn't believe it when I found out that Sue had a brain tumour too. I remember David ringing me to tell me she was on her last legs and rushing to the Royal Free Hospital. I was with Sue until the last 20 minutes of her life.
Frank was initially diagnosed with melanoma, but it very quickly spread to his brain. I recognised his symptoms because they were the same as Mum's and I knew he had a brain tumour before he even had a scan. He hoped to survive a few years until his daughter turned 18, but one month later he was dead too.
Brain tumours are such a cruel disease. Less than 20% of brain tumour patients survive five years compared with an average of 50% across all cancers. I am proud to be working with In Sue's Name, supporting the research being undertaken at Queen Mary University of London and fervently hope that Lina, Frank and Sue's legacies are that a cure is soon found."
While Sue was being treated at the Royal Free Hospital, there were two other brain tumour patients in the hospital from the same North London parish of St Monica's, Palmers Green as Sue, both of whom also later died, Anthony Bourke, aged 34 and  Jackie McGovern, 42, the same age as Sue when she died.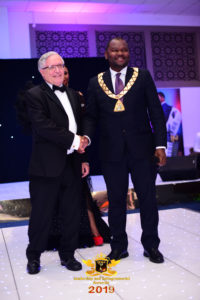 I can still remember my complete shock and disbelief when I discovered that brain tumours kill more children and adults under the age of 40 than any other cancer, yet just 1% of the national spend on cancer research has been allocated to this devastating disease. This is unacceptable."
Brain Tumour Research is campaigning to see the national spend on brain tumour research increased to £30 million – £35 million a year, in line with breast and leukaemia, in order to advance treatments and ultimately find a cure.