Platinum Performing Arts Received EPRA, Leadership and Entrepreneurial Award 2019 Outstanding Inspirational Dancing School of the Year. presented by His Royal Majesty Oba Bankole Ojutalayo The Laroka of Waniki Kingdom, Ile-Ife, Osun State Nigeria.
Platinum Performing Arts was established in 2006 in the London Borough of Enfield, North London as a Non-Profit organisation with an aim to help support young people and provide them with a platform to boost their confidence and pursue their dreams. We have maintained strong links with the performing arts industries ever since, and we are An Award Winning Performing Arts school.
Platinum Performing Arts offers vocational training for young people aged between 3-21. We pride exceptional standard teaching and productions, and the personalisation of our training tailored to the needs of each student.
We have an impressive track record of students gaining employment in theatre, film and television. We also create opportunities for a wider community to engage with our training, through our short courses and widening participation and outreach work.
Our student population is a diverse community, united by a shared passion for performance.

About the Founder.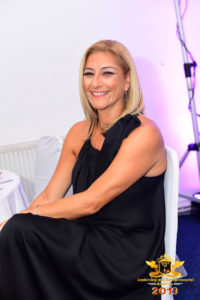 Nina Lewis-Hart was born and educated in Enfield, London and has been part of the Performing Arts Industry for over 20 Years as a qualified Dance and Fitness Instructor.
Nina has produced and choreographed many events, from Fashion to Pantomimes and working with some well-known celebrities and their families. She has also taught expressive subjects in schools, colleges and to children with SEND.
In 2006, Nina opened the Platinum Production Company, known as, Platinum 1 Entertainment – allowing children and young people to showcase their talents.
Following her vision to help and assist young people, Nina launched her very own performing arts school in 2007 – where Platinum Performing Arts was born. 11 Years Later, and Nina continues to head an Award Winning Company, together with a dedicated team, coaching over 200 students to help boost their confidence and gain active industry experience and to develop their talents in the Performing Arts and Entertainment industry.
Nina's work was recognised by the local community and was awarded the London Borough of Enfield's 'Burning Flame Award' which highlighted Nina's outstanding work for changing young people's lives.
Nina is committed to ensuring that she continues to help make the dreams of young people come true, and is determined to provide them with the opportunities that will fulfill their potential.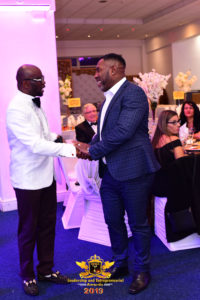 Our aims is to prepare our students for Higher Education Development, for those who wish to pursue into the Performing Arts and Entertainment industries. Students receive high quality training, enabling them to secure places at some leading performing arts and entertainment universities and colleges, including; Italia Conti Academy of Theatre Arts, RADA (Royal Academy of Dramatic Art), Urdang Academy, The BRIT School and more.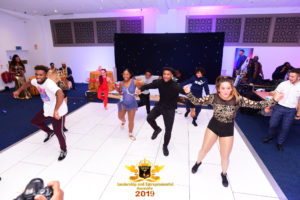 The Next Generation of Industry Specialists
We aim to provide vocational training to our students who are 16+. This prepares these students for Higher Education, particularly if they wish to pursue into the performance arts industries. Our vocational training is intense and high quality, which allows our students to secure places in some of the country's leading institutions for arts training.
Some of our past and current students who have graduated or are currently training at some of these institutions include: