Duchess Nma Ofili Received EPRA, Leadership and Entrepreneurial Award 2019 Outstanding Community Impact of the Year presented by the Mayor of Barnet. Cllr. Caroline Stock.
I am Duchess Nma Ofili, Founder of Footprints Community Healthcare which aims towards improving maternal and newborn mortality within rural communities in Nigeria. A Nigerian-British Young Midwife Youth Fellow who shares her roles and responsibilities as a wife, mother with Global Health specialist and currently studying her second Masters in Public Health and Health promotion at Brunel University London as well as working at the Queen Charlotte's and Chelsea Hospital(Imperial Healthcare Trust) London as the Deputy Ward Sister, Maternity Day Assessment/Triage with aim of educating,inspiring, motivating and transforming the lives of women and children within the rural communities in developing world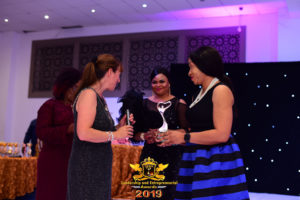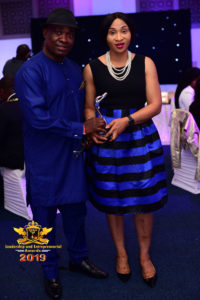 She is also focal point within the rural community in Nigeria working towards improving maternal and newborn wellbeing via academic books to schools of Midwifery in Nigeria ,fetal Dopplers, basic healthcare facilities, Antenatal clinics for female inmates in Nigeria prisons and refugee women in IDP camps, empowering the women with skills and knowledge either supporting their education and business,teaching and assisting the healthcare workers within the community on the evidence based practice.
An award-winning U.K based midwife and a selfless contributor to maternal health through her initiative Footprints Community Healthcare. Nma has gone on to produce affordable Clean standard delivery kits, family planning kits and Baby Care kits to cater for women across various economic class in the society as a means of facilitating health sanitation within communities in Nigeria as well as running the first ever mobile antenatal care clinic.
Her passion and works serves as a means to convey messages about early marriage, domestic violence, women's empowerment and creating positive awareness.
Nma is a living proof that young people are not just tomorrow's leaders but also leaders of today, who can help drive the change our future needs.