Cllr. Reuben Thompstone. The Fmr. Mayor of Barnet. Received EPRA, Leadership and Entrepreneurial Award 2019 Most Inspirational Man of the Year presented presented by Her Worshipful the Mayor London Borough of Barnet Cllr. Caroline Stock,
The New Zealand born, Councillor Reuben Thompstone became the 54th, and youngest ever, Mayor of Barnet after being officially sworn in during the annual meeting of the council at Hendon Town Hall on 22 May 2018.
Councillor Thompstone's wife Dorothy was his Mayoress. The Mayor chose Councillor Caroline Stock, who represents Totteridge Ward, to be his Deputy Mayor. Both Cllrs Thompstone and Stock have visited schools across the borough to promote The Mayor's Golden Kilometre, with huge success and both continue to champion this initiative. Cllr Caroline Stock is currently the Worshipful Mayor of the London Borough of Barnet.
Past Mayor of Barnet, Councillor Reuben Thompstone, is in his 10th year as a councillor in Barnet, having represented Golders Green ward since May 2010.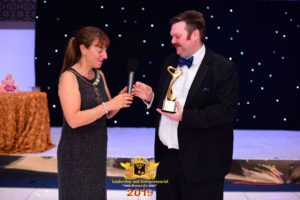 In 2011 he was appointed as the Chairman of the Finchley and Golders Green Residents Forum, serving until 2013 when he was appointed as the Cabinet Member for Education, Children and Families. In 2014, with the change to a committee system, Cllr Thompstone was appointed as the Chairman of the Children, Education, Libraries and Safeguarding Committee, continuing as the Lead Member for Children. He remains a member of this committee in addition to assuming the Chairmanship of the Community Leadership Committee last year. Alongside these offices, Cllr Thompstone has been the Chairman of the Children's Trust Board, the Chairman of the Corporate Parenting Advisory Panel, and sat on various committees, panels, boards, task and finishing groups and forums on a variety of policy areas including health, children services, adult services, planning, safeguarding and others. Cllr Thompstone and his wife are also foster carers with direct experience caring for vulnerable children.
As the Lead Member for Children, Cllr Thompstone lead on the review of Barnet's Library service, enhancing the 14 static libraries with refurbishment, automated entry to extend hours, two new library buildings, working with partners to broaden engagement with the community, and removing the fee for borrowing books between libraries. Cllr Thompstone visited Manchester early in his term as Lead Member to visit the Youth Zones there and paved the way for the Youth Zone now completed in Montrose Park which has brought untold opportunities to the children and young people of Barnet. Cllr Thompstone also lead the development of the partnership with Barnet's highly successful education and school support services with Cambridge Education, developing a strong alliance between schools, the local authority, and the services from Cambridge Education, which support schools in logistical services and school improvement services.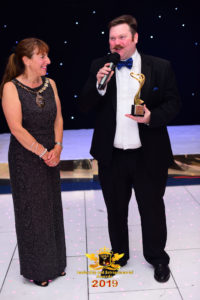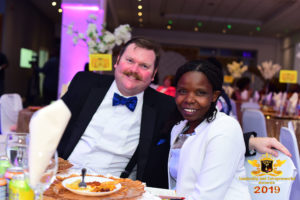 Prior to his election in 2010, Councillor Thompstone's teaching career flourished, working in various schools teaching Science and Religious Education and attaining the position as a Head of Year three years before being elected. He later took a role as an Assistant Head teacher just before assuming his role as Lead Member for Children. He now covers Physics and Science teaching positions in schools on long term supply cover, alleviating the shortage some schools find in making permanent appointments to these roles.
Cllr Thompstone has been a Governor at the Bishop Douglass RC Secondary School, the Compton Secondary School, Summerside Primary School, Claremont Primary School (including as the Chairman) before relinquishing all Barnet Governing body positions when he took the role as the Lead Member for Children.
The Mayor's Charities for his municipal year were Live Unlimited, a new charity that raises aspirations for Children with care experience in Barnet, and Kisharon, which is well established in Barnet working with Jewish children with learning needs.
Cllr Thompstone said: "I thoroughly enjoy my time as a councillor and the privilege of serving the community as the Mayor of this wonderful borough was an honour and an unforgettable experience."